When a friend is pregnant it can be hard to know what to get them when their birthday comes around, after all, their priorities and needs have changed, and a nice bottle of wine is no longer appropriate.
But her birthday is also the one day when the attention can be on her, rather than the newborn, so it's still nice to get her a gift that is special to her, and not something that's just for the baby. The new arrival will be here soon enough, after all.
From pamper sets to food hampers with her favourite treats in, there are plenty of ideas of things to get for your pregnant friend, so she can celebrate her own birthday as well as the joys of being pregnant.
If your friend does prefer to receive gifts for the little one instead, to help her prepare, there are various gift suggestions from bath sets to hospital bag ideas, so if she is close to giving birth on her birthday, you might want to consider one of the practical newborn gifts.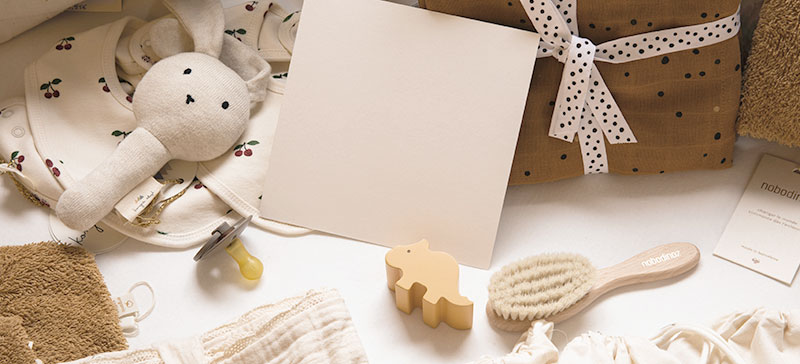 So here are some of the best birthday gift ideas you can give your pregnant friend:
1. Gifts to help make her more comfortable
Having a baby growing inside you is not the most comfortable experience for most women, particularly when it comes to trying to sleep at night and just sitting down generally, so any present that helps her to be more comfortable will be a valued gift indeed.
From special pillows and blankets, to support around the home so she can put her feet up, any of these gifts will help your pregnant friend achieve the best possible comfort level in the run up to her new arrival.
A pregnancy pillow
These are big pillows which can help support a pregnant belly and tired legs at night, to help with comfortable sleeping. If you are not sure which one your friend might prefer you could always give her a gift card to buy her own.
A yoga ball
These are great for sitting on when pregnant, when sitting on a chair becomes very uncomfortable, but also a useful exercise tool for after the birth as well, so a double gift.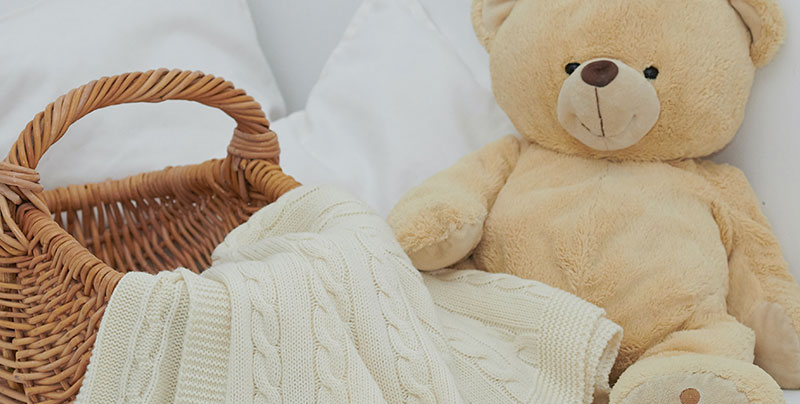 A cosy blanket
To help her feel cosy and warm when she wants to put her feet up, a luxury warm blanket is the perfect gift for your pregnant friend.
House cleaning service
Not what you immediately think of when it comes to comfort, but your pregnant friend would definitely welcome the chance to not have to do chores and to relax for a change, making this a very thoughtful gift.
2. Clothing gifts
A woman's body changes almost daily while pregnant so adaptable and comfortable clothing that can accommodate her bump and not restrict her figure are important items for any mum-to-be. There are plenty of stylish choices nowadays for maternity wear and even designers are getting in on the act.
The key is to make sure it's clothing that can stretch with her growing body and will provide support and comfort where she needs it. If you are not sure, you can always opt for a clothing brand voucher so she can choose her own clothes instead.
A fleecy robe
Something cosy and comfy to wear around the house is the perfect gift for any mum to be, or if it's the hot summer months then how about a nice roomy silky robe that will fit around her growing bump?
Pyjamas
For a really cute gift, get your friend some maternity pyjamas but buy some matching newborn ones for her precious bundle to wear as well.
Comfortable slippers
Check with your friend on her shoe size as feet do swell and grow during pregnancy but she will definitely value a pair of really comfortable slippers to wear around the house and give her swollen feet and aching muscles much needed support.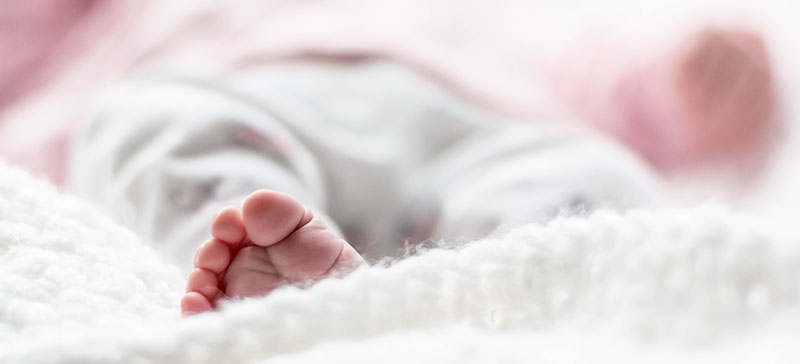 Shoe voucher
How about a voucher for a company that makes comfortable shoes so she can choose her own – they will make a big difference to her comfort if she is suffering with swollen legs and ankles.
Maternity clothes
If you know your friend's size and style you could give her some practical maternity clothes, such as a nursing dress that will expand with her body, or a voucher so that she can go and treat herself to some outfits as a special gift.
3. Happy memory ideas for pregnant women
While it can be uncomfortable, pregnancy is a wonderful time with many first-time memories being created so why not capture some of the special memories for your friend with some of these wonderful happy memory gifts?
Whether you are creating some amazing art from her sonogram photos or setting her up with a pregnancy diary to record all those memorable moments, the best gifts in this section will help your friend keep her pregnancy memories alive for years to come.
Baby scan art
If you are able to get a copy of your friend's pregnancy scan images then you can have them turned into amazing art pieces, from framed copies to beautiful, personalised pieces of art and even jewellery that she will treasure forever.
Pregnancy scan bauble
If it's near Christmastime then you can also get her scan images on Christmas ornaments which will make the festive season even more memorable and special for the whole family providing the best gifts.
Pregnancy diary
If your friend likes to write then a pregnancy journal is a great sentimental gift to help her record all those significant milestones and feelings during her nine months up to her delivery day.
A letter book
Another lovely sentimental gift for a mum-to-be who loves writing is a beautiful notebook or pregnancy journal in which she can write letters to her child to read in the future, creating a lovely keepsake.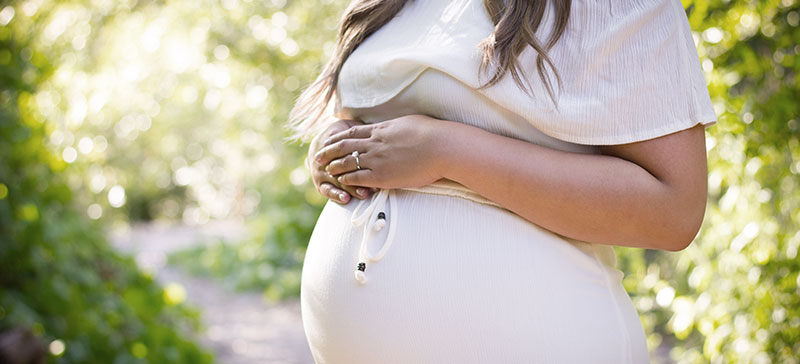 A photo album
Taking photos of pregnancy progress, as well as scan photos, are all an important part of the process, so a camera and photo album or birth box to store the precious images in could be the best gift she will cherish forever.
4. Pampering presents for pregnant women
With all the focus on the pending arrival, the actual mum-to-be can sometimes feel slightly ignored in her own right, so make her feel truly special with a luxurious pampering hamper or basket of wonderful luxuries selected just for her.
Just because she is pregnant doesn't mean she can't enjoy a lovely pampering day at a spa or beauty salon, to get her feeling back to her normal self, so have a think about what your friend would enjoy the most and then get the best pampering treat you can find.
Skincare set
Pregnancy can play havoc with a woman's skin, from stretch marks to itching, so if your friend is suffering then look for skincare sets designed specifically for mums-to-be so she can pamper herself and feel a little more human again.
Spa voucher
Many spas offer treatments specifically for pregnant women including massages, or pedicures so for a special birthday gift why not buy your friend a spa gift card and maybe you could even go together for a fun day out.
Food voucher
Why not give your friend a night off from cooking by treating her to a food voucher, maybe for a meal for her family in her favourite restaurant, or for a special food delivery from somewhere she enjoys.
Foot massage set
Being pregnant will be taking its toll on your friend's feet and ankles so why not gift her a foot massage set. It could be an electric foot massage system, or maybe a basket with a foot roller, some lovely foot lotion and comfortable socks to wear.
Back or neck massage
Pregnancy can cause all sorts of aches and pains so you could buy her a voucher for a pregnancy massage at a spa or perhaps a small handheld neck massager that she can use.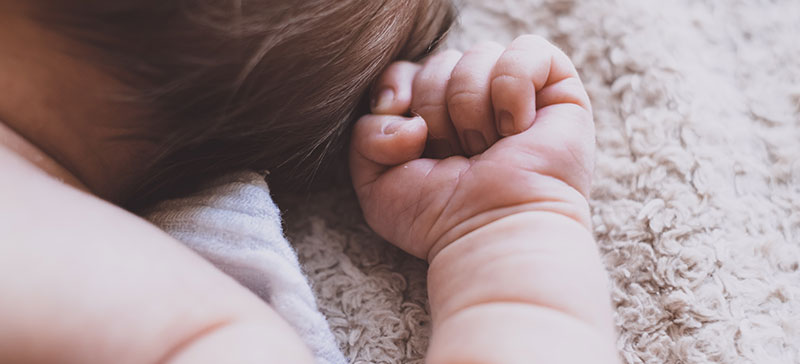 A bath set
Lying in a bath can be the most comfortable place when pregnant so how about a gift set of some relaxing bath time items which could include bath salts, scented candles and a book to enjoy while having a soak.
Stretch marks cream
Look for a pregnancy – friendly stretch marks cream or oil to help her to relieve the strain on her changing skin, try to prevent stretch marks, and provide some luxury and comfort during her pregnancy.
A summer holiday kit
If she is pregnant during the summer then have a look at creating a summer holiday kit for her to help her enjoy the sunny days. You could look for personalised drinks tumblers, maternity swimwear, maternity-safe sunscreen and a fan to help her stay cool.
5. Food and drink gifts for pregnant women
Appetites and tastes can change throughout pregnancy, not to mention the dreaded pregnancy cravings and all the things that shouldn't be eaten or drunk, so be sure to do some research first if you are planning to buy any food or drink-related gifts.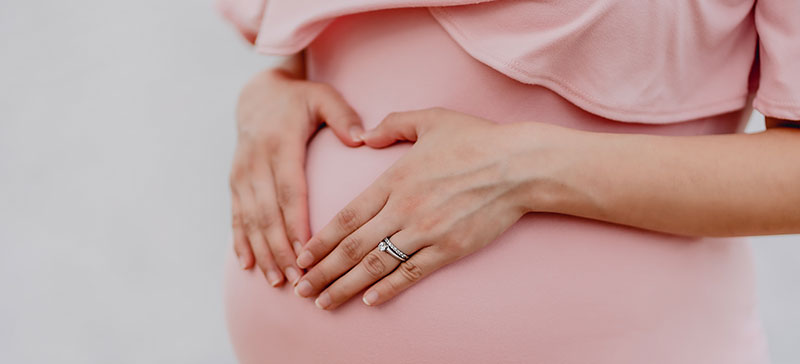 However, anything that saves her from having to cook, or that can fulfil her cravings without the need to shuffle to the shops will be welcomed. If you don't want to get food then personalised utensils, crockery and kitchenware could make great practical gifts.
Hamper
How about a birthday hamper or a food hamper filled with all of her favourite treats and luxuries as a great gift? And if your newly pregnant friend is experiencing any strange cravings, you can include those in the hamper for that personal touch.
Subscription service
For a gift that keeps on giving, how about a subscription food service, so she can have her favourite treat delivered to her door throughout her pregnancy journey and beyond.
Personalised items
A personalised mug, teacup, glass or plate could go a long way to making her smile every time she settles down to enjoy her favourite drink or snack
Herbal tea hamper
Why not treat your friend to a hamper of delicious herbal teas which she can enjoy during her nine months?
Pregnancy cookbook
It can be confusing trying to work out what you can and can't eat while pregnant so a pregnancy cookbook could be the ideal gift for your friend to help her get creative in the kitchen.
Mocktail recipes
Not drinking alcohol doesn't have to mean relying on boring soft drinks – a fun mocktail recipe book could help her feel part of the party again during her pregnancy. You could even add a mocktail shaker and set of glasses to complete the gift.
6. Regular birthday gifts for pregnant women
Just because your friend is pregnant doesn't mean your gifts have to be anything to do with her pregnancy at all, so here are some regular birthday gift ideas that she would like just as much as anything pregnancy-related and no doubt there are many more that you can think of.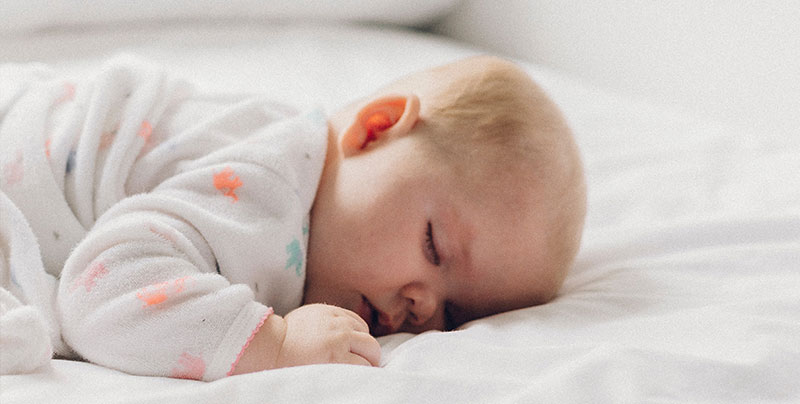 Bear in mind that she might be bored at home on maternity leave so anything to keep her entertained will make a great gift for any mum to be and will be useful beyond the birth as well.
Books
If she is on maternity leave, she might be rather bored at home waiting for the bundle of joy to arrive, so why not treat her to books by her favourite author. She is bound to have bought endless pregnancy books already so treat her to something she will enjoy for herself, or book vouchers so she can choose her own.
Magazines
A subscription to her favourite magazine will give her something to look forward to reading every month and will save her having to trek to the shops to try to find the latest edition.
Film subscription
A film or TV subscription package to keep her entertained at home, and which the family can enjoy together after the child has arrived is another great gift for a pregnant woman.
Tablet
A tablet will enable any pregnant woman to relax and enjoy her favourite shows or music in bed or while resting up on the sofa or anywhere in the house, is a really great gift and will last long after the birth has taken place.
Jewellery
How about some new jewellery in a gift box, that she can enjoy before the birth and is a present that is purely for herself. It could be mummy-themed but there is no reason that it has to be. Some of the best gifts for pregnant women are those that are just for the expecting mothers, not the children.
Scented candle
A nice scented candle in a lovely gift box, to brighten up her room or help her to relax in a nice bubble bath is a thoughtful gift for any birthday.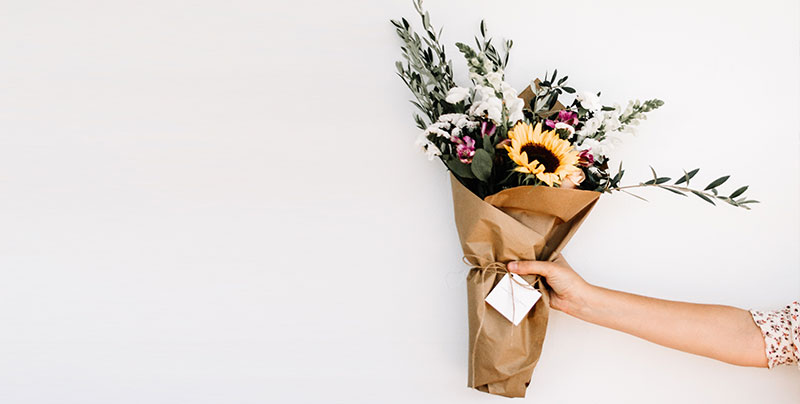 Flowers
What woman doesn't like to receive a lovely bouquet of flowers on her birthday? Or you could buy a plant or tree to put in the garden so that it grows as her baby grows and provides a lasting and living reminder.
Photo shoot
While a photo shoot in itself can be done for any birthday, a pregnancy photo shoot is extra special and will leave your friend with a wonderful image of her growing belly to treasure for a lifetime
7. New baby gifts for pregnant women
If your pregnant pal is very close to her due date on her birthday, it might be that she requests to receive gifts that are more about the baby than for her, so here are some gift ideas for that mum-to-be whose new baby arrives very soon.
If you are buying for the new baby you might need to make sure you understand your friend's expectations, for example, is she only using organic products, and is she avoiding any gender-focused colours for her baby.
Hospital bag items
If the expecting mother is preparing for her baby's arrival then a series of thoughtful items to go into a tote bag ready for her hospital stay might be the best gift at this time. You could look for things like travel toiletries, soothing music, nightwear, cozy socks, a cozy robe, baby wipes, a wash kit, grip socks, disposable underwear, belly butter or shea butter and also snacks and drinks to keep her energy levels up as she prepares to welcome her new life into the world.
Newborn baby gift set
You could create a basket of presents for her newborn so that she doesn't have to worry about not having everything she needs. It could include baby shampoo and soap, newborn nappies, baby wipes and some sets of newborn clothes. Maybe even a suitable soft blanket or toy for her baby to snuggle.
Baby appointment planner
Once baby is born your mother to be will need to keep up with check-ups, mum and baby groups and other events, so how about a planner for her to stay on top of all those important dates.
Nursing support
Nursing a newborn can be challenging for any expecting mothers so if you know your friend is planning to breastfeed, a support basket with essential items like nipple cream, a feeding cloak and even a breast pump, might be welcome items.
Baby bath time set
A beautiful baby basket filled with baby-friendly bath items such as bubble bath, baby lotion and gentle soft towels to wrap baby in afterwards, can be a wonderful gift.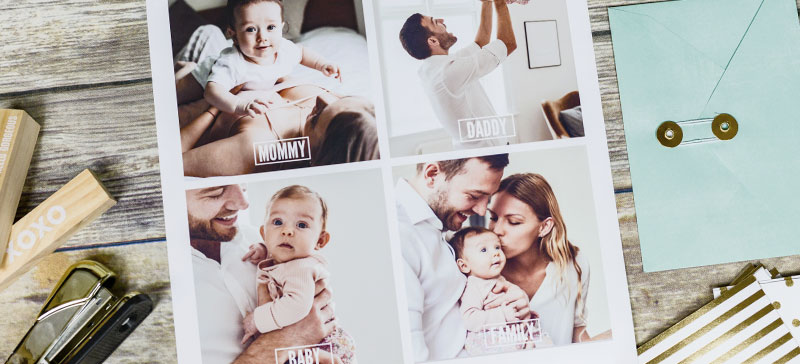 Memory box
Another nice idea for once her bundle of joy has arrived, is a memory box as a special gift where she can store things like their first teeth, or a lock of hair, or photos to remind her of that first sight of her little one, creating special memories.
As you can see, there are plenty of amazing gifts you can choose for your pregnant friend to help her celebrate her birthday before baby arrives, from pampering sets to comfortable pyjamas, from food hampers to magazine subscriptions.
Whether you are buying something for her pregnancy, something to take her mind of her pregnancy, or something for when the baby is born, there are no end of choices and whatever you opt for, the best present you can give your pregnant friend is just to be there for her to celebrate her birthday with her and join the party.