At Virginia Hayward Ltd we pay as much attention to the packaging and presentation of your gift as we do to the contents. Over 39 years of experience means that our hampers are packed with expertise, imagination and attention to detail. We use a huge range of traditional and innovative products from water hyacinth to wicker, from barbecue buckets to traditional baskets, and we are constantly searching for new products within the UK and worldwide. We are continually seeking to use environmentally friendly product and packaging.
PERSONALISED MESSAGES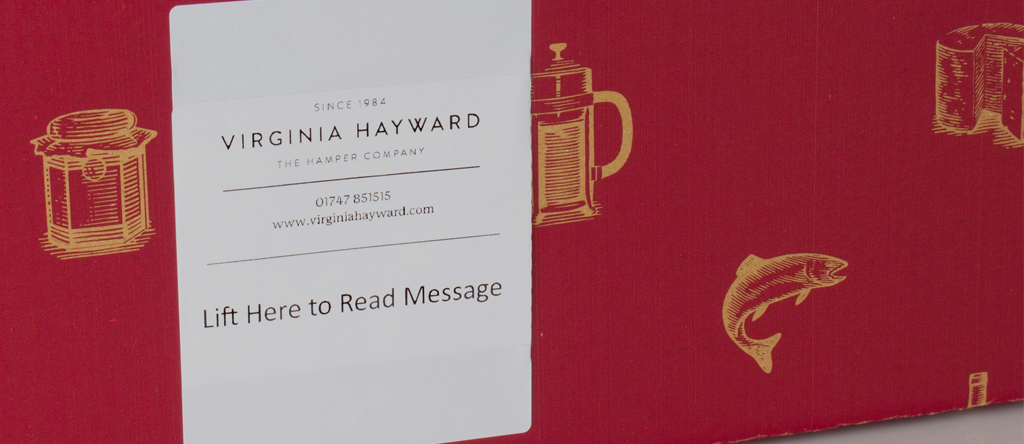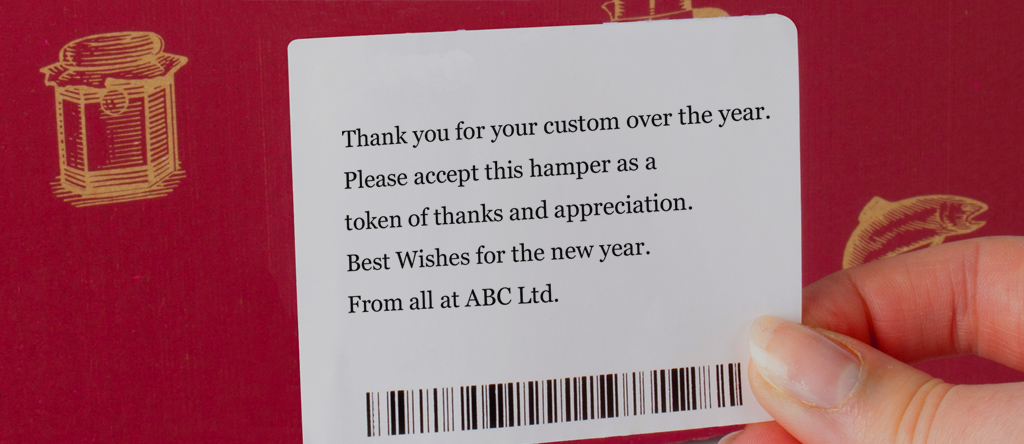 Each hamper is clearly labelled with the recipient's address on the outer cardboard box. You can include a personal gift message of up to 250 characters including spaces (5 lines of 50 characters each) which can be found on the reverse of the clearly labeled 'Lift here to read message' sticker attached to the cardboard outer. This message can only be revealed by peeling back the sticker, so it is kept private from everyone except the recipient.
We advise all our customers to include a message so that the recipients know who has sent them a gift, as we don't include details of the ordering customer anywhere else. If you choose not to include a greeting we will state 'no message' in the available space. This means that messages are never accidentally left out, as completing the message is a part of the order process that cannot be bypassed.
What will my hamper look like when it is delivered?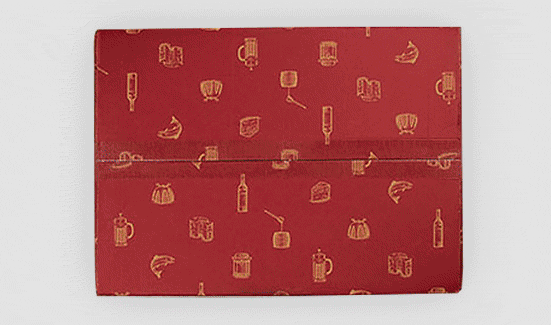 Every Virginia Hayward hamper is packed within a recyclable cardboard outer to protect it on its journey and ensure that it is kept safe. Although some hampers are packed differently to others, depending on the size, basket and gift, they will all arrive carefully hand packed within their basket or carton and beautifully presented within the different layers of eco- friendly packaging.
As our Environmental Packaging Policy states, we understand the impacts that the packaging we use has on the environment and we are therefore committed to continuously sourcing and using environmentally friendly packaging wherever possible.
The majority of our hampers will arrive full of 100% biodegradable Eco-Flo and air strips, 100% recycled crumpled paper and if your gift contains a bottle or glass jar, they'll be carefully packaged into a oxo-biodegradable bubble bag too, meaning all packaging can be easily recycled.
Some of our hampers do not contain baskets and are therefore packed directly into an outer box surrounded by protective packaging. Our smaller Letterbox gifts are tightly packed into their decorative cartons without any further exterior packaging to ensure that they fit perfectly through a standard size UK post-box.
PACKAGING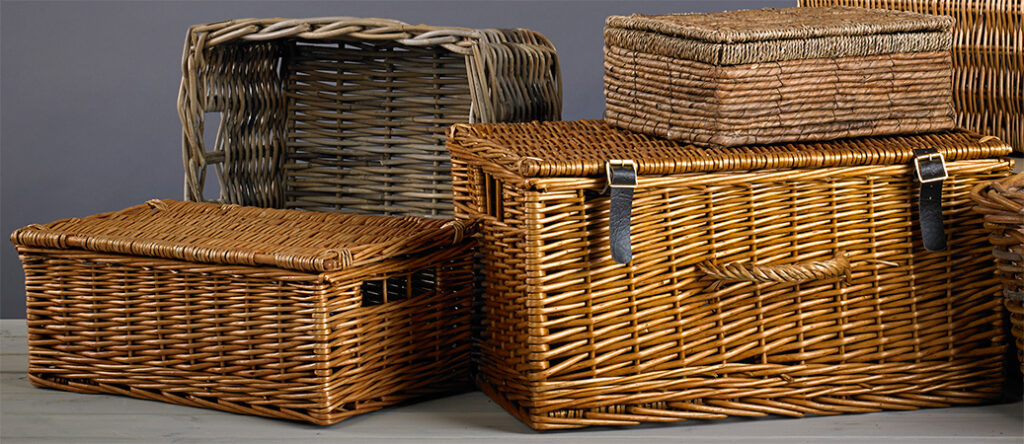 All hampers are packaged within sturdy cardboard outers. However, our carton gifts do not come in an additional outer and are shipped in their own carton, therefore shipping labels will be affixed to the carton itself. These are designed to fit the gifts as closely as possible and will also contain cardboard fittings if necessary. The outers are printed in our signature claret with our logo and/or an attractive design, and are fully recyclable.
Within each gift comes a variety of packaging. Smaller gifts may be packed in gift boxes or trays. The trays are tightly shrink wrapped and items are nestled in biodegradable tissue or shredded paper. In larger hampers all bottles and jars are individually wrapped in bubble bags so that in the unlikely event of damage, other items in the gift are protected. Boxes and baskets often have a layer of crumpled paper at the bottom. We no longer buy polystyrene chips and items are cushioned with our special fully biodegradable equivalent. We use recyclable air bags to pad any remaining gaps.
RIBBONING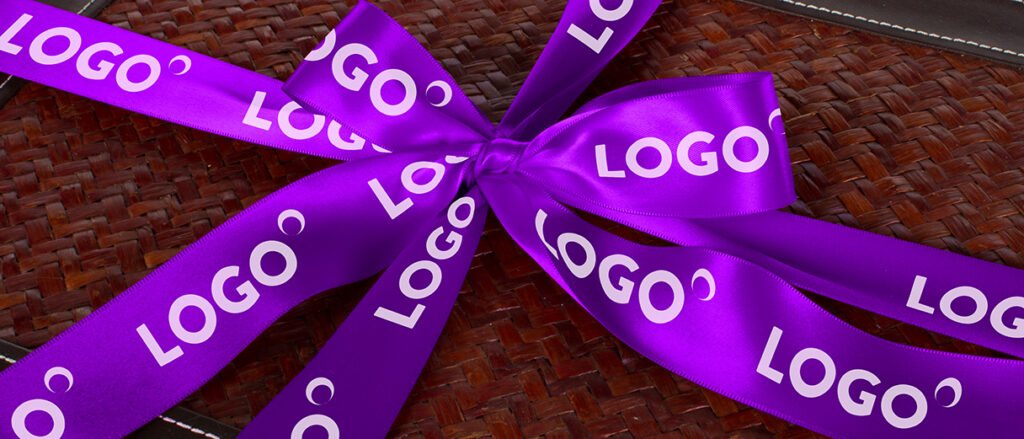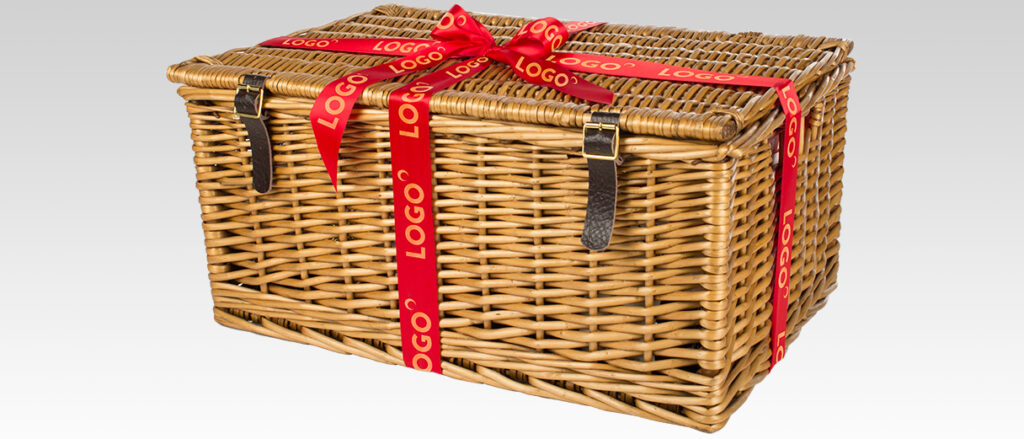 For large orders of more than 50 hampers, we are able to provide a bespoke ribboning service. Please contact us for pricing. Not only can we tie your gifts with a ribbon of your choice to give it an extra bit of character, but we can add your company logo, a short message or a combination of both. Designs can be submitted to us electronically (please contact us for details of the most appropriate formats), or you can take advantage of our in-house design team who will work with you to create a fabulous ribbon to personalise your hampers and gifts.
FRESH FOODS
Fresh food gifts are kept at 2°C and are sent for overnight delivery with icepacks to keep them cool. The packaging helps to insulate them.