Anniversary Gifts for Parents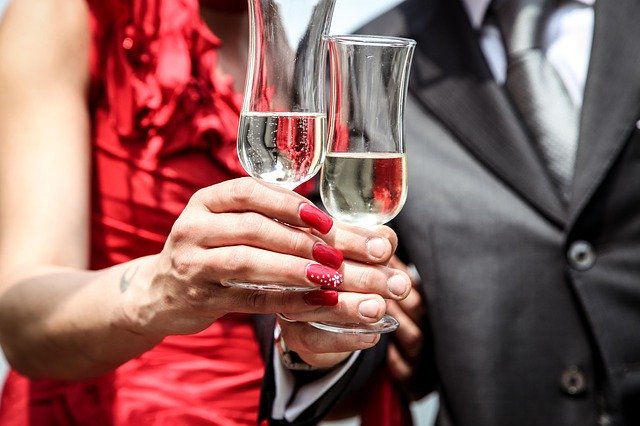 Few events in life are the subject of as much celebration and merrymaking as weddings. From engagement parties to rehearsal dinners and receptions, the whole process is a party. Everyone loves to take the opportunity to honour the coming together of two people in love. However, the end of the wedding reception is far from the last time we celebrate the bonds of such a strong relationship. As married couples endure the ups and downs life throws at them, their bond may grow even stronger over time. Marriage is no walk in the park, even if we may focus on only the good aspects during celebrations. Considering that difficulty, it makes sense that we love to celebrate anniversaries, too. It's a small "Congratulations!" for another year of continued partnership.
The first few anniversaries may pass quietly, celebrated only between the married couple with a small exchange of thoughtful gifts. In the intervening years, they may start a family. As that family grows and a stable marriage endures, subsequent anniversary celebrations begin to take on more importance. It's even an opportunity for their children to celebrate with them.
Are your parents approaching a significant milestone anniversary? It's not always easy to pick out the best gifts for such a special day. Have you heard some anniversaries called by their traditional gift names, such as silver or golden? You might feel as though there is some pressure to deliver an exceptional gift. Is that so, or are there better gift ideas out there? Let's explore where these traditions came from and how you can select anniversary gifts for your parents suitable for any upcoming anniversary.
Where Did Traditional Wedding Anniversary Gifts Originate?
Start searching for anniversary gift ideas, and you'll soon encounter many similar lists. It won't take long before you find one of the "traditional" or "contemporary" lists of gift ideas. These usually differ between the United Kingdom and the United States. The striking thing about both lists is the unusual nature of some of the gifts listed. For example, a one-year wedding anniversary here is often thought of as the "paper" or "cotton" anniversary. In the US, it's the "paper" anniversary. The 4th wedding anniversary here is "Linen" or "silk" whereas in the US, it's "fruit and flowers". Only when you start climbing through the decades, do you recognise more logical options, such as silver for 25 years of marriage and gold for 50 years.
Where did these notions originate? Why do we associate certain precious materials with different periods of marriage? The answer might surprise you. These lists aren't very old at all! Most sources seem to agree that they originated in their modern form no earlier than the 1700s in Germany. According to Time magazine, there is some evidence that even the ancient Romans gave anniversary gifts, but associations with gold and silver did not develop until the mid-1800s.
By the dawn of the Victorian age, the fashion was spreading throughout Europe before it eventually made its way to other nations, too. Believe it or not, the list of unique gifts we know today, which covers virtually every year of marriage, is only from the early 20th century. So while some may say these are strictly "traditional" gifts, their history indicates that tradition still isn't very deep-rooted.
Do I Have to Give a Traditional Gift?
When your parents' anniversary approaches, it isn't always easy to figure out the right gift. Should you refer to the traditional list? Must you attempt to find something that aligns with the "expected" gift category? Simply put, not at all! You may find that for many milestone anniversaries, not even your parents know what the traditional or contemporary gift "should" be. In general, unless you can think of a specific gift that also happens to align with the popular lists, your gifting efforts should focus on what you know your parents will appreciate. A gift card or a keepsake is often much more welcome than something selected to adhere to an arbitrary list.
What Are Good Anniversary Gifts for Parents?
While we all hope to find the perfect anniversary gift to give to our parents, it's easy to miss seeing the forest for the trees here. From their 25th to 50th anniversary and every year in between, the best anniversary gifts are always the ones that come from the heart. Rather than following a rigid list first written down more than a hundred years ago, trust what you know about your parents. Learn more about their likes and dislikes or look for gifts that might fill a need or provide a new and unique experience. Often, even a small personalised keepsake is more than enough to say, "I love you — congratulations on another year of marriage!"
While keeping in mind that you should always select gifts that you know your parents will like, let's consider some of the options you might explore. How long have your parents been together? As they and their marriage grow older, you should feel progressively more free to go over the top when you want to say "Happy Anniversary!" Let's start with one of the first major and well-known milestones. The 25th anniversary often called the silver anniversary, is an extraordinary moment indeed.
Ideas for 25th Wedding Anniversary Gifts for Your Parents
A married couple that makes it to the 25-year mark must be doing something right! Traditionally called the silver wedding anniversary, some gifts for parents might focus on the precious metal. It is not as expensive as gold and providing your parents with some sterling silver could be within your budget. Although giving actual silverware is less common these days, it's still an option. Another fun idea? Ask your parents (subtly) about the wedding gifts they received. See if there are any fun ways to replicate what they received all those years ago.
You don't need to go overboard – a simple way to express your happiness for your parents often goes just as far. From a silver-coloured picture frame with one of their favourite photos to some delicious treats, choose anything to help them celebrate or commemorate the day. For example, a gift bag such as a Love Chocolate tote filled with biscuits and chocolate treats could be the right choice. While your parents think back over the last 25 years, they can enjoy a sweet bite together. A bottle of bubbly wouldn't be a bad addition to such a gift, either! Isn't reaching the silver milestone worth celebrating, after all?
Pearl Anniversary Gifts for Parents
Finding 30th-anniversary gifts for your parents might not seem as easy as celebrating a notable milestone like the 25th. Sure, 30 years spent together is just as impressive as 25 years. The traditional name for this anniversary, though, is "pearl." Should you indeed splurge on a strand of pearls for your mother, or cufflinks for your dad? Leave that to the two of them. As one of their children, you can opt for something a bit more sensible than deep-sea jewellery. For example, the flower most commonly associated with the pearl anniversary is the lily. You could choose to send a big, beautiful bouquet of lilies to surprise them on their anniversary day.
This opportunity is also ideal for personalised anniversary gifts. You might choose a brand new wedding album for them, filled with more than their original photos. Add in some of the greatest hits from their 30 years of marriage, and you have a perfect gift. Don't forget to give something to help your parents celebrate, too. The Luxury Basket is ideal, with sweet and savoury treats and a bottle of robust red wine to enjoy in celebration. As you can see, there's no shortage of options for treating your parents to an enjoyable anniversary.
What to Do for Your Parents' 35th Anniversary
Alternatively known as either the coral or the jade anniversary depending on your locale, 35 years together is an impressive benchmark. It's also one of the lesser-considered anniversaries. Sticking with the theme of jade, you could opt for gifts with a green theme. Here's an idea: what about a one-of-a-kind mug set featuring your parents' wedding date? Throw in The Breakfast Tray from Virginia Hayward, and you immediately give them the perfect start to their 35th anniversary. Included in this basket are both coffee and tea, plus a bottle of beautiful Prosecco to begin the day with a toast, too.
Do you have siblings? By the 35th anniversary, many parents have adult children. Consider chipping in together to create a getaway package for your parents. It might be extravagant, but it could also be the perfect time to take that journey they've dreamed about for years. Of course, not everyone is in a position to make such a financial commitment to an anniversary celebration. You can still go over the top, though, with a gift basket such as the aptly-named Extravagance. No matter what you choose, they're sure to be happy just to hear from you. That's the love of a parent!
Ruby Wedding Anniversary Gifts for Parents
Our parents demonstrate awe-inspiring dedication and perseverance by the time they reach their 40th anniversary. By this time, many couples have come to understand all their wedding vows fully. "In sickness and in health" often isn't so abstract any more. When selecting 40th-anniversary gifts for your parents, keep in mind that adding clutter to their home may no longer be ideal. Experiences are often more valuable than physical items by this stage. Do they really need another cutting board or more wine glasses to fill their cabinets?
Don't forget that treats are always welcome. Opt for something elegant, such as fresh salmon and Chablis wine. Commonly known as the "ruby" anniversary, you don't need to mine precious gems for your parents to celebrate their 40th. Instead, you could send them a Bourgognes wine duo. Encased in a beautiful wooden box, these two bottles of rich, red wine from France perfectly embody the ruby hue associated with this milestone. With a delightful tipple and a thoughtful, personal message in the box, you'll find it makes a great anniversary gift. When you start thinking outside the box, the traditional associations become a launchpad for your ideas, rather than a strict requirement.
45th Wedding Anniversary Gifts for Parents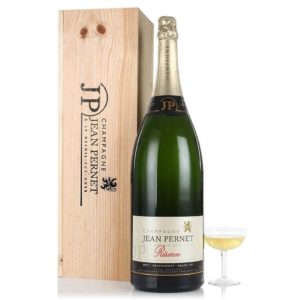 After another five years of supporting one another through the best times and the rough patches, your parents reach their 45th anniversary. Four and a half decades of marriage put people through their paces, and by this point, living with one another is second nature. Age might be starting to slow things down, but many married couples celebrating their 45th anniversary still love living to the fullest. Again, try to focus on giving gifts that provide unique experiences and opportunities. "Dust collectors" might hold plenty of sentimental value, but you should enable your parents to have an excellent anniversary that leads to making new memories.
Called the sapphire anniversary, you can theme your gifts with a blue hue if you like. Think "sideways," too. Sapphires provide a beautiful sparkle, so sparkling wine such as champagne or prosecco could make for an ideal gift. Clinking glasses with a "cheers" in celebration of 45 years isn't a bad way to spend the day! You could even give them all they need to celebrate throughout the day with some friends with something as surprising as a Jeroboam of champagne. Is it a lot of champagne? Yes — but 45 years is a lot of time, too, and isn't that worth commemorating?
Golden Wedding Anniversary Gifts for Parents
Standing in front of the altar, it's unlikely either of your parents thought all the way ahead to their golden anniversary at that moment. What else is there to say about 50 years spent together other than "wow" and "congratulations!"? As one of their children, you've had the opportunity to see their relationship age and develop along with them. Now you have the chance to help them celebrate this incredible milestone. What 50th wedding anniversary gifts for your parents should you consider?
Often parents have become grandparents by this point, perhaps even multiple times. What could be a sweeter gift to celebrate the fruits of their marriage than a detailed family tree? With many options for representing their heritage and the lineages of their children, you can warm their hearts with such a thoughtful gift. You might even choose to involve your children in the selection and giving of gifts. What grandparent doesn't love the opportunity to see their grandkids?
What if you can't be in there person? Sending gifts by post is an easy way to share the same level of love as if you were there. Send along an array of Delicious Delights, or pile their kitchen high with the Lavish Larder, and don't forget to give them a call. After 50 years of marriage, the hardest problems are all in the past — now is the time to focus on the "golden" years and the joy of spending time together as a family.
Going Beyond the Gold Anniversary Gifts for Parents
Some children are incredibly lucky to have parents who have the opportunity to celebrate many more anniversaries beyond their 50th. At 55 years, the typical theme is emerald; by 60 years, we've reached the diamond level. Keep gifts simple, thoughtful, and personal. Even a basic gift box, for example, can be all you need to share in their love for the day. A bottle of Rose with chocolates says "Congrats!" without creating the risk of going overboard.
For these significant milestones, it is worth splurging at times, too. Treat your parents to an elegant dinner at their favourite restaurant or create a day for them based around the activities they enjoy. Update the family tree together, or simply spend a quiet day enjoying one another's company. There's no better way to celebrate a marriage so long-lived as to sit around, talk, and reminisce about all the events you've experienced as a family over the years.
Find a Unique Way to Say "Congrats!" to Mom and Dad Today
When you free yourself from traditional gift lists, the options are limitless. Help your parents celebrate their anniversary and express your love for them at the same time. A thoughtful gift for this special occasion is the perfect way to help them celebrate. Of course, you might even have the opportunity to help one of them, too. When Mom and Dad aren't sure what to get for one another, you should now have some helpful suggestions to offer. Celebrate the bond that created your family together!
At Virginia Hayward, we're always excited about the opportunity to play a part in the celebration of an anniversary. With many options suitable for all tastes, we offer a fast and easy option for heartfelt gifting. Have questions about our hampers and gift basket options or shipping policies? We're always happy to answer any questions you may have. Start searching for the perfect wedding anniversary gifts for your parents today.