Beach picnics are probably the most Instagram-able picnic settings of all, but they often have the most pitfalls. It can be hard to get them right, whether you're contending with seagulls, the wind blowing your crisps away, fending off stray golden retrievers, or worst of all, dealing with sand in your sandwiches. Beach picnics have many external influences to consider but here at Virginia Hayward, we have put together some tips to help you have the best possible beach picnic, whilst avoiding certain perils.
Shade or windbreak
As much as we'd love to soak up as much vitamin D as possible, we are all aware of the risks of too much sun, especially at the beach, where it can often be open to the elements. It is always a good idea to bring a sunshade with you such as an umbrella or little pop-up tent for youngsters to sit in. Even when you aren't using the umbrella, you can put the beach picnic food in the shade to keep it from overheating.
If the beach you are frequenting is particularly windy, you may want to bring a windbreak. This will not only make it a more pleasant place to sit but also help prevent food from being blown away or sand being whisked into your picnic.
Picnic Basket or Cool Bag
Beach picnics require practical picnic baskets that suit the purpose.
Wicker baskets work best for food that doesn't need to keep cool, they are also great, as any sand that gets in will sieve straight out of the wicker. Often thought of as a traditional picnic basket, these are especially perfect for a romantic date or Instagram moment. Traditional picnic baskets often come complete with a dining set inside, such as cutlery, cups, plates, and napkins! What is not to love?
Picnic Backpacks are also a great choice for beach picnics. They are portable, often come complete with picnic sets, and insulate food and drinks. They are super practical, and great if you have a small hike to get to your preferred beach setting.
You may also want to pack a cool bag or insulated picnic bag, which will keep your drinks and food cool. They are less sturdy but perfect for transporting salads, food containing meat, or drink cartons.
Picnic Blanket or Tablecloth
Although a towel is a great to lay on whilst you are sunbathing or reading a book, it's not ideal for a beach picnic setting. Beach towels are on the smaller side with corners that will fly up and get sand all over your spread. Instead, bring a large picnic blanket, preferably with a waterproof backing or thick tablecloth to put your food on. This way, you have plenty of space to lounge and it will be easy to toss in the washer if there are any spills.
Find some large pebbles on the beach to lay at each corner of your blanket, this will ensure it doesn't blow away in any gusts of wind. Plus help the corners stay down, and not flap into your food and drink.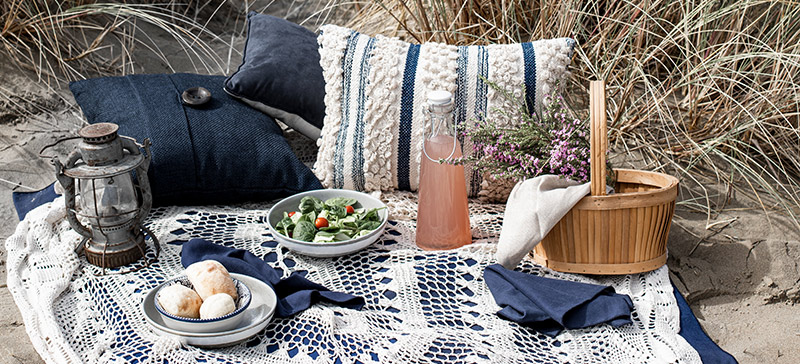 Keep Picnic Food Cool
For a summer beach picnic, one of the biggest factors to think about is keeping food and drinks cool and preventing food from melting. Staying hydrated on the beach is also essential, especially in hot weather – a top tip is to freeze your water bottles the night before. By freezing them in advance you can use them as cool blocks in your picnic basket. You will also have ice-cold water all day as they melt.
If the weather isn't so hot, freeze half-filled bottles and top up with fresh water before leaving.
Sticky Fingers
Instead of packing paper napkins, that will fly away at the slightest hint of a sea breeze, pack clean tea towels. You can use them to wrap items in your picnic basket, which will help them stay cool and keep them from moving around too much. They are also perfect to mop spills up, clean sticky fingers, and for covering food to keep sand and flies at bay.
Always have a packet of wet wipes handy in your beach picnic kit. Sticky fingers, especially when mixed with sand, need a good wet wipe. You can also find environmentally friendly wipes on the market these days.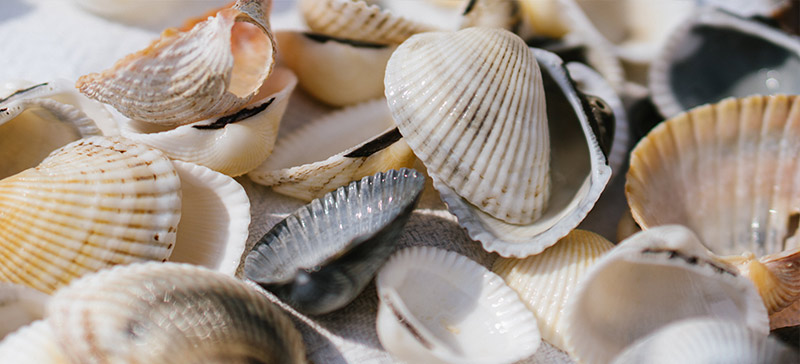 Prep Your Picnic Food
Our recommendation for beach food is to keep it simple.
Whatever food you favour for picnics, pack everything for a minimal fuss at the other end. If you have food that isn't easily eaten by hand, try to pack them in individual containers for easy serving.
Finger food or food easily eaten by hand will always be the best for beach picnics. Balancing a plate on your lap is not ideal on the beach, especially if you are with young children, as it will inevitably end up in the sand.
Food like sandwiches, quiche, sausage rolls, pasties, crisps, dips, cheeses, bread, and veggie sticks, always work well. It also makes for a more social mealtime, with people sharing dishes and passing different options around. If you don't need plates, this also saves on space and of course, there will be less to wash up when you are home.
Pack Portable Desserts
No picnic is complete without a sweet treat at the end, but you'll need to choose wisely when it comes to dessert on the beach. You don't want to pack delicate desserts that will be messy or hard to handle. You also don't want desserts that will melt or fall apart on a warm day at the beach.
Chocolate and ice cream, although favoured by many, are both quick to melt resulting in messy hands (never a great combination with sand) and drips on the blanket and towels, etc. Instead, why not opt for cookies, brownies, and slices of pre-cut fruit? If you are really craving that quintessential ice cream at the beach, make sure you check out the closest beach shop or café before you go, as it is probably best to buy there.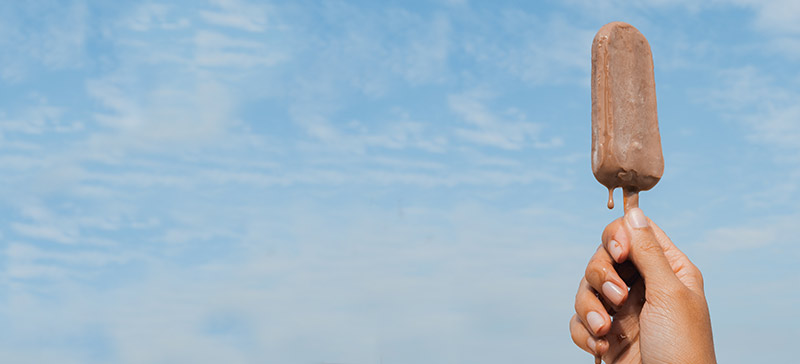 Don't Leave Your Food Unattended
While it's tempting to leave your picnic out whilst you are off frolicking in the waves, it is best to make sure it is all put away. Seagulls are notorious for preying on picnics, but on dog friendly beaches you also run the risk of dogs coming a long to inspect what food may be on offer. If you don't want to pack the food away in your picnic basket every now and again, but would prefer things be out to graze on, bring a long some reusable tubs, which you can simply pop the lid on.
Have fun!
Don't forget to have fun! Picnics are about spending time with friends and family, so don't worry too much if it doesn't go exactly to plan. Your umbrella may blow away, someone may drop a biscuit in the sand. But it's all about taking time away and enjoying yourselves.  Why not take a ball, rounder kit, buckets, or bodyboard, so you have plenty of activities everyone can get involved in? Mostly have fun and spend some quality time together.
Clean Up
Just make sure you take any rubbish home with you, by always bringing an empty bin bag for rubbish.
Also, make sure you don't have any fly-away plastic bags or picnic gear while at the beach. Your picnic area and the beach should look like you were never there when you left.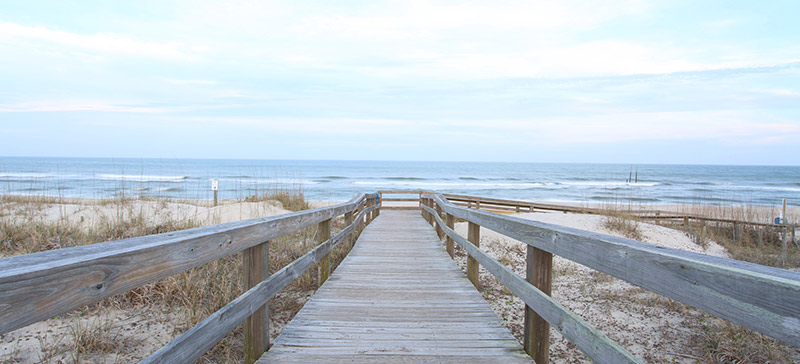 Don't forget to bring:
Suncream
Insect spray
Baby wipes
A bottle opener
Bin bags
Cutting boards so dishes sit level in the sand.
Candles in tall jars – for evening picnics
Plenty of water