Finding corporate Christmas hampers to suit many recipients' tastes and preferences is no easy task but our team is on hand to make the process as stress-free as possible. With over 30 years experience you can trust us to take care of every step of the process, ensuring your corporate Christmas hampers are remembered for all the right reasons.
Below you'll find a hand-picked selection of some of our very best-selling hampers that are perfect for staff, clients or customers this Christmas.
Under £25
We have a strong offering of gifts under £25 which offer fantastic quality as well as outstanding value for money. Our favourites include the Goodies Galore, Festive Selection Tin and Christmas Carol.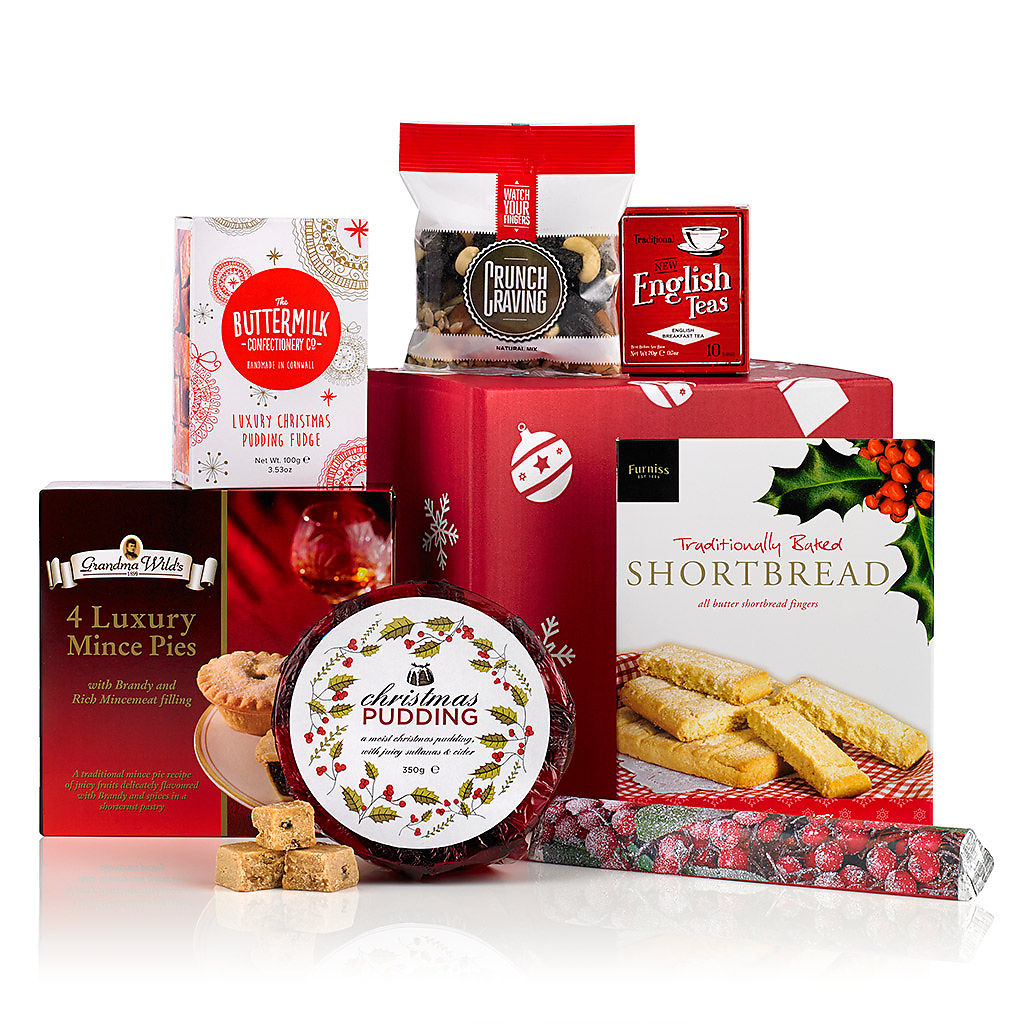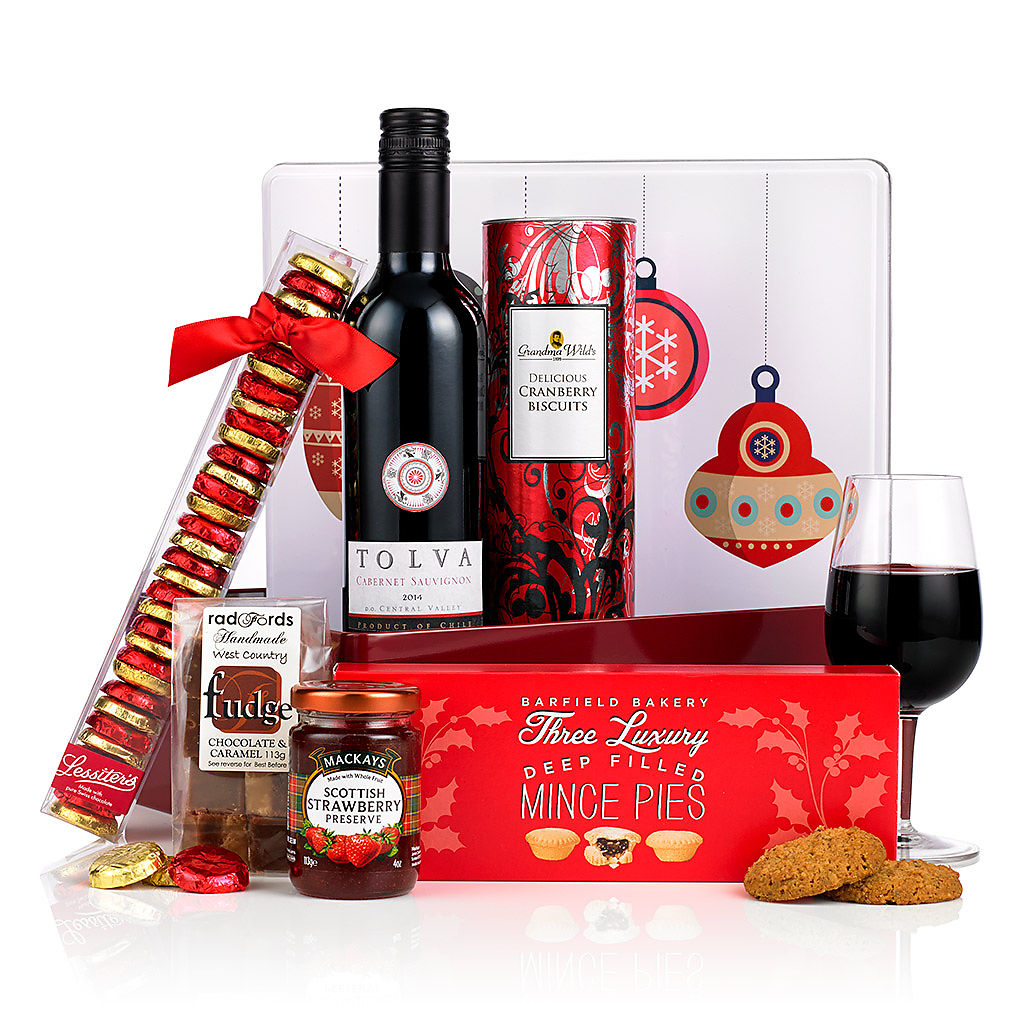 Budget of £30
A budget of £30 is one we deal with a lot and we've got some cracking corporate Christmas gifts around this price point. Highlights include our classic Merry Christmas Basket which has been a staple in our range for many years as well as the Wine & Cheese Selection which offers a selection of fresh cheeses as well as all the trimmings. There's also a relative newcomer, Love From Santa, which was launched last year and proved immensely popular, selling out three times before Christmas!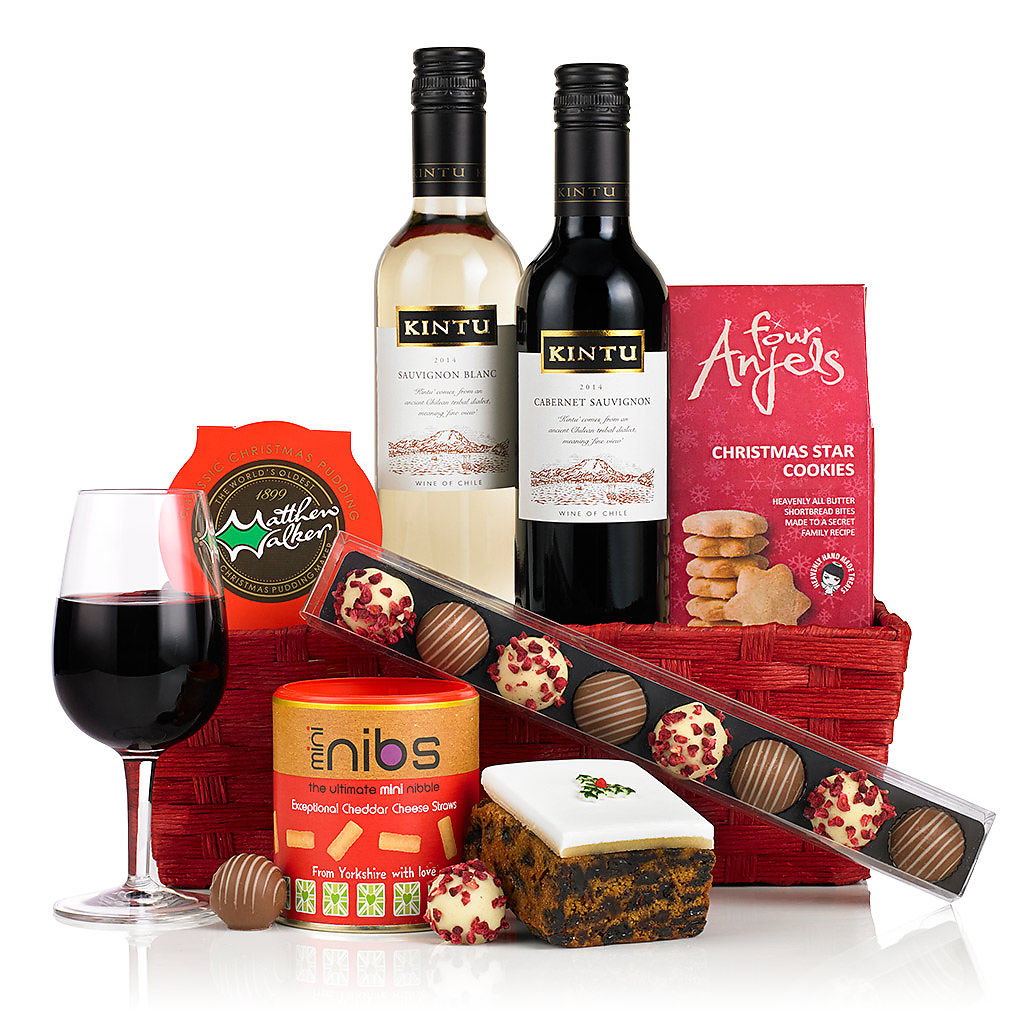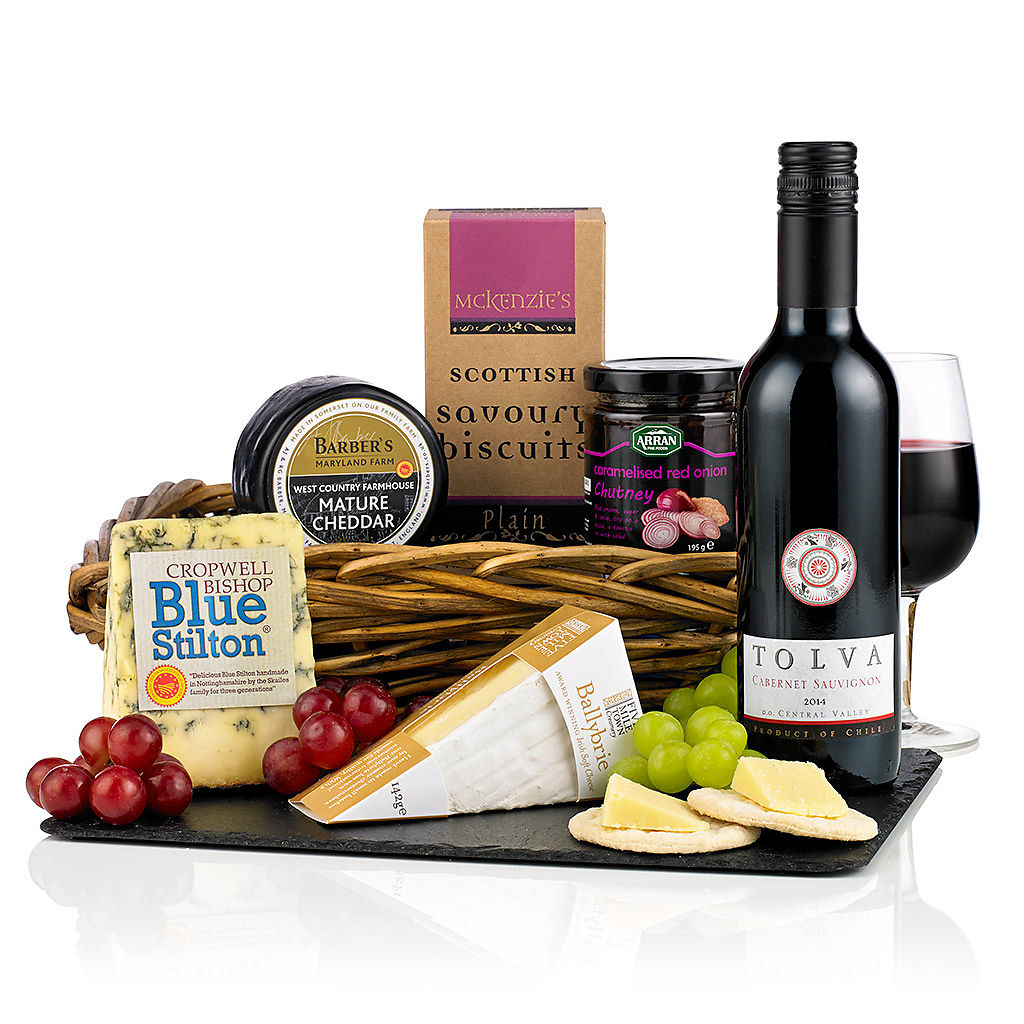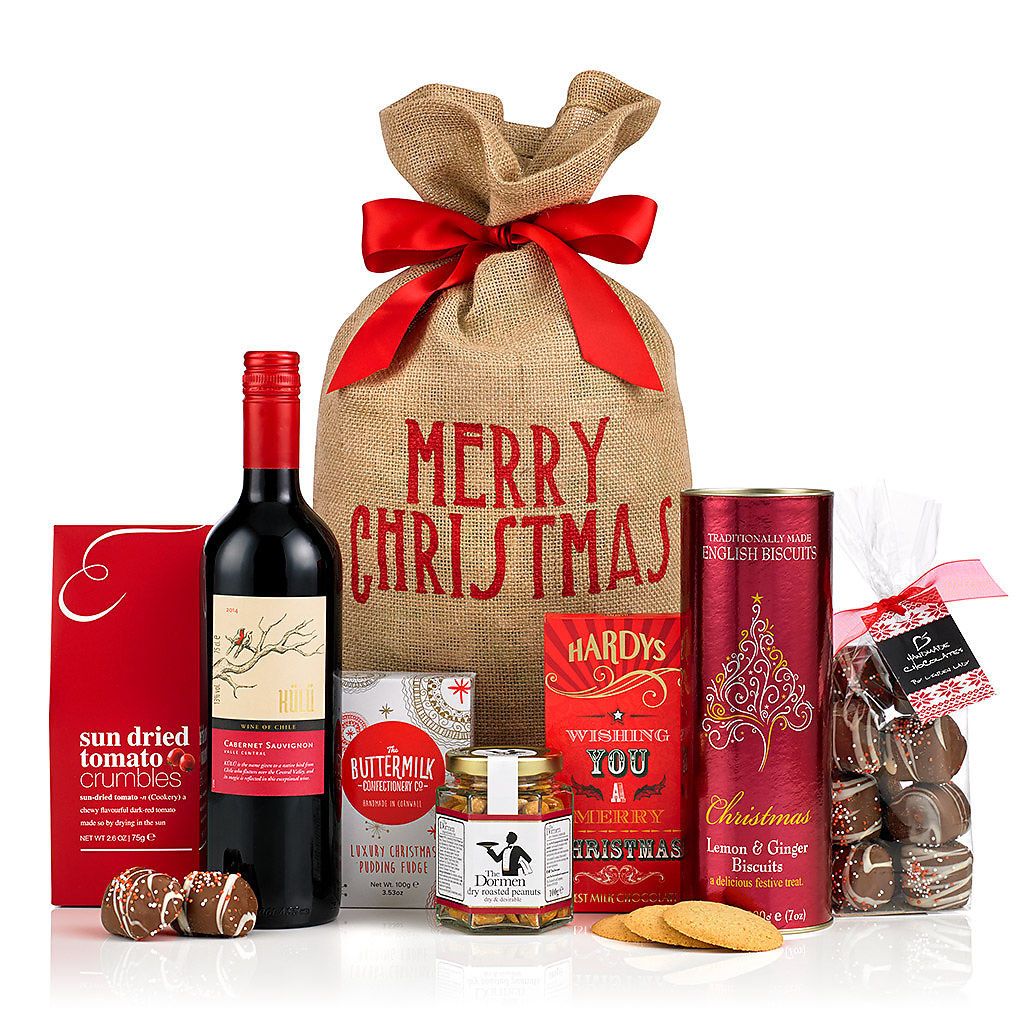 Budget Between £50 – £60
We have some very strong contenders between £50 and £60 of which the Season's Greetings is just one option. You can buy this hamper in either a stylish storage basket or in a sturdy printed postal carton depending on your budget and requirements. Our Christmas Cracker is also a fantastic corporate Christmas hamper choice which offers plenty of delicious Christmas fayre in an attractive basket or in a festive printed postal carton.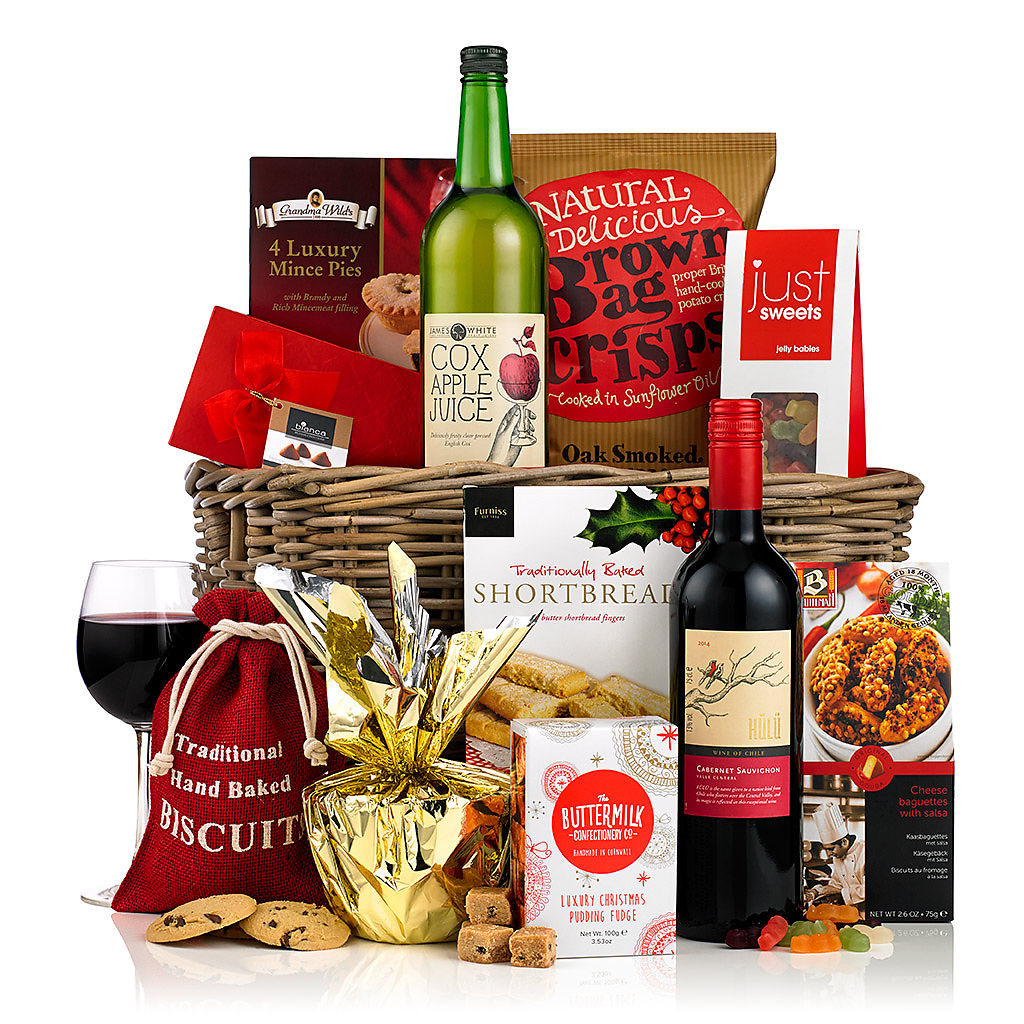 Budget Between £80 – £100
Christmas hampers of this size are ideal for sharing so whether you're sending it to an employee or a client you can be sure there will be enough for them and their family to enjoy. Our Silent Night hamper is the epitome of our hamper range and combines the classic Christmas luxuries with more modern products which your recipient may never have tried before. As with the above gifts, you can also purchase this in a decorated postal carton if the basket isn't essential. Our Taste of Christmas should also definitely be considered too. We especially love the giant candy canes in this gift…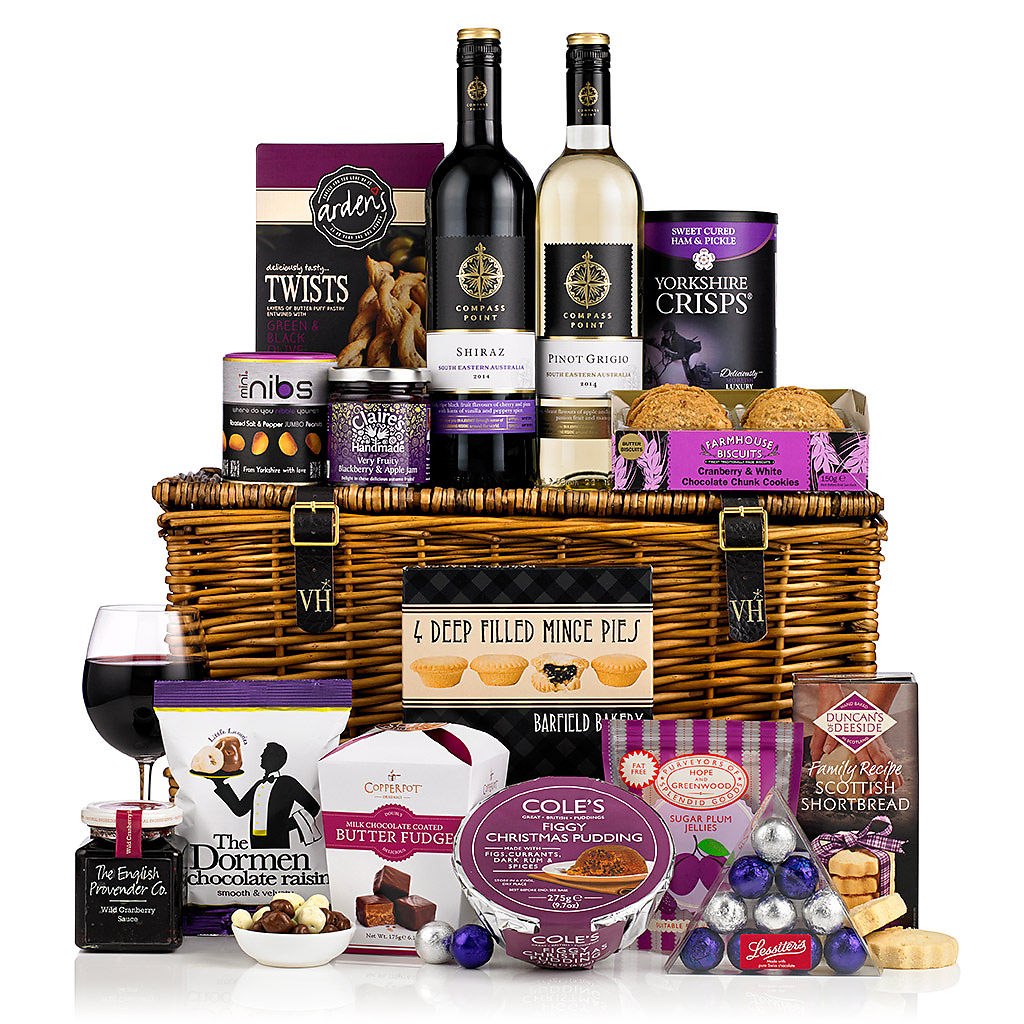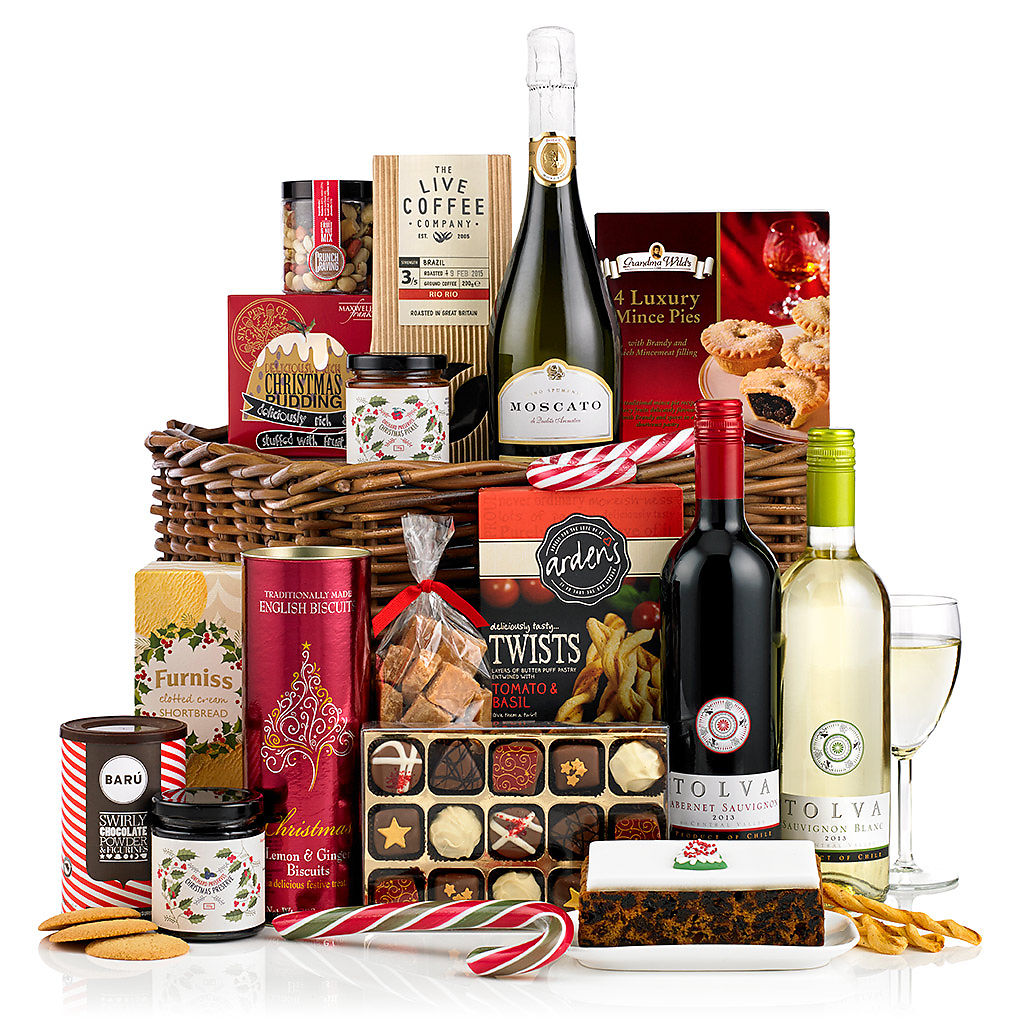 Budget of £100+
We have some truly opulent hampers in our range of those over £100 which contain everything your recipient will need for a fabulous Christmas feast. Introduced to our range last year, A Touch of Class has been incredibly popular. We love this years version which has a bottle of Prosecco as well as a bottle of Cabernet Sauvignon and Sauvignon Blanc meaning they will certainly have plenty to raise a glass with! Finally, our Christmas Tradition is an explosion of festive delights that will bring instant joy to your recipient. If Christmas in a basket is what you're looking for, look no further!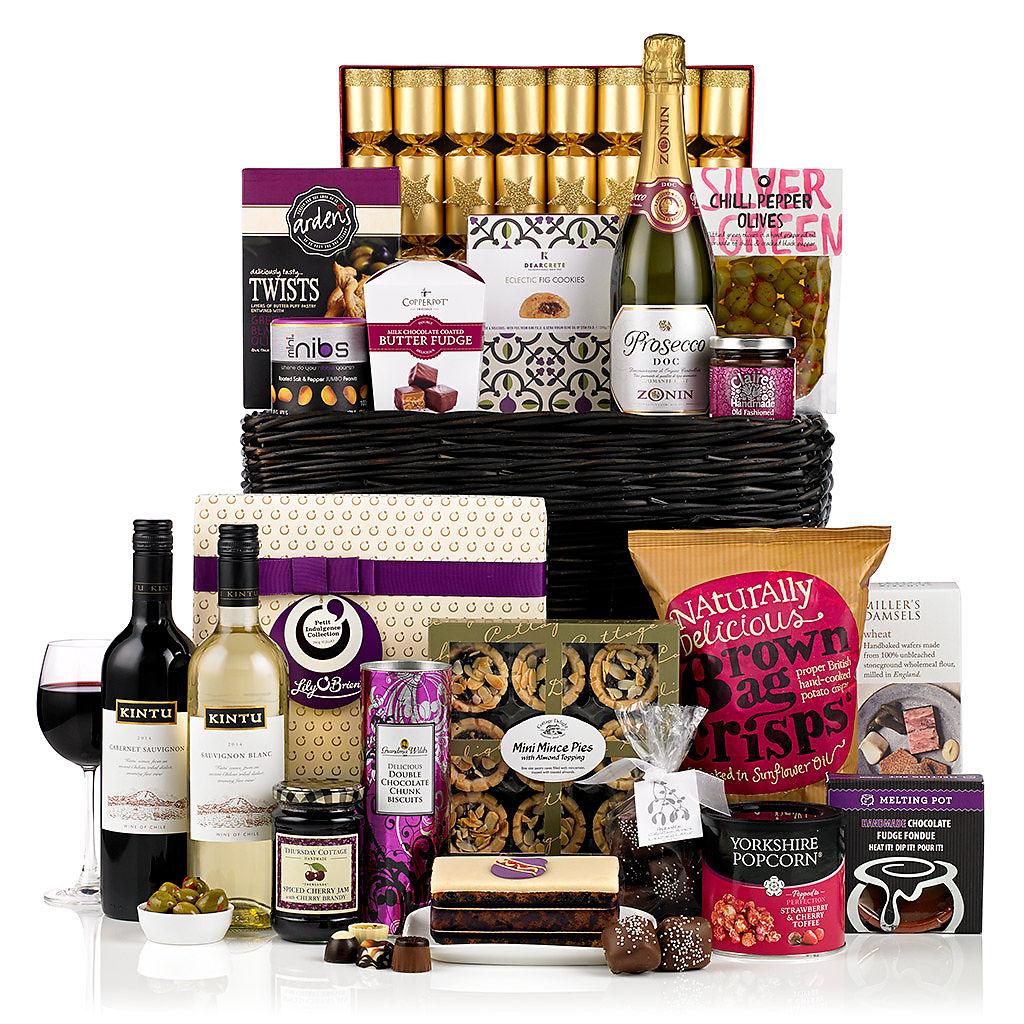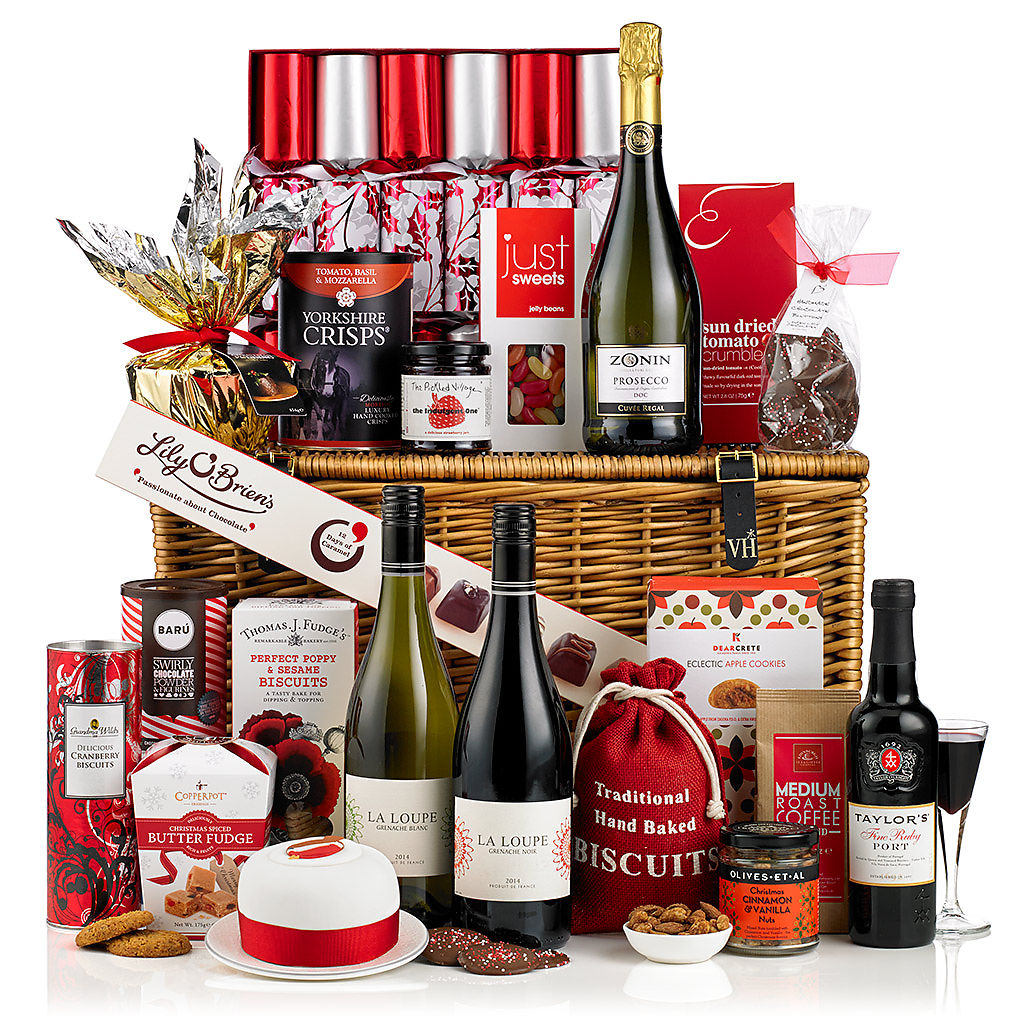 Of course our range of decadent Christmas hampers doesn't stop here and we have plenty more for you to peruse. If you are looking for your corporate Christmas hampers we would urge you to pick up the phone and speak to one of the team who can guide you through every step of the process. You can reach them by telephone: 01747 851515 or by email: [email protected].
We look forward to hearing from you!