Thinking of trying Veganuary this year, or perhaps a friend or family member is thinking about becoming vegan? We have put together some information to help you or someone you know start the vegan lifestyle.
What is Veganuary?
Veganuary is a UK non-profit organization, that promotes veganism by encouraging people to make a pledge to try the vegan lifestyle for 31 days, through the whole of January. Veganuary started in 2014, and with its popularity growing quickly, it had more than 620,000 people signed up for Veganuary in 2022.
People try Veganuary for a huge range of reasons, whether for health benefits, animal welfare, or environmental impacts, such as lowering their carbon footprint or simply to start the new year with a challenge.
What is a Vegan Diet and Lifestyle?
"Veganism is a philosophy and way of living which seeks to exclude—as far as is possible and practicable—all forms of exploitation of, and cruelty to, animals for food, clothing or any other purpose; and by extension, promotes the development and use of animal-free alternatives for the benefit of animals, humans and the environment. In dietary terms, it denotes the practice of dispensing with all products derived wholly or partly from animals." Donald Watson and The Vegan Society 1944.
There are many ways in which people choose to support a vegan lifestyle. Vegans follow a plant-based diet, which avoids all food derived from animals, including meat, fish, dairy, eggs, and honey. A full vegan lifestyle also avoids animal-derived materials such as leather, products that are tested on animals, or the use of animals for entertainment purposes, such as Zoos, circuses, or racing.
The Health Benefits of a Vegan Lifestyle?
Your body can get all the nutrients you need for a healthy, balanced diet with a vegan lifestyle, several studies have concluded that vegans tend to eat more fibre, antioxidants, and potassium, plus vitamins A, C and E, than non-vegans.
Research has also shown that vegans, tend to have a lower blood sugar level, which may help reduce the risk of developing diabetes by up to 78%.
Other health Benefits include:
Reduced risk of heart disease by lower cholesterol
Reduced risk of chronic diseases
Improved digestion and gut health
Promotes weight lose
Better Skin
It is important to remember though, you can still be vegan and eat junk food. Many crisps, biscuits, and sweets are vegan. So, it is important to maintain a balanced diet and make sure you are eating all the nutrients your body needs.
How to get started with a Vegan Diet
Instead of focusing on all the things you can't eat when you follow a vegan diet, you should focus on all the things you can eat, plus, the new, exciting foods you will discover, and the range of flavours that open up to you. You can still eat all your favourite meals, but with plant-based substitutes.

Our 5 tips for trying a Vegan lifestyle
1. Planning – make a meal plan for each week. Also, look at how to veganise your favourite dishes.
2. Explore – Many foods and drink in your cupboard will already be Vegan, such as pasta, bread, baked beans, tea, and coffee….
3. Nutrition – research all the vitamins and nutrients you need to thrive daily and make sure you get everything you need from your new diet.
4. Be kind and patient – You may find easing into the lifestyle slowly is the easiest way, and remember everyone makes mistakes, it's about doing your best to maintain a vegan lifestyle.
5. Why – make sure you are doing it for yourself and understand your personal reasons to embark on a vegan lifestyle. Whether that be health, climate, or animal wealth fare, this will help with your motivation and commitment.
Veganuary is a great way to experience the Vegan lifestyle and start your journey into veganism, there is also a lot of information and support for you to lean on currently, as hundreds of thousands of people sign up to try Veganuary each year.
If you stumble upon Veganuary halfway through the month, or at any other time of the year, that is no problem, you can, in fact, sign up to try Veganuary during any month of the year.
Sign up for Veganuary here, it's never too late to try the vegan lifestyle.
You can also download an app on your phone to help you start your vegan journey.
Lots of lovely Vegan recipes can be found here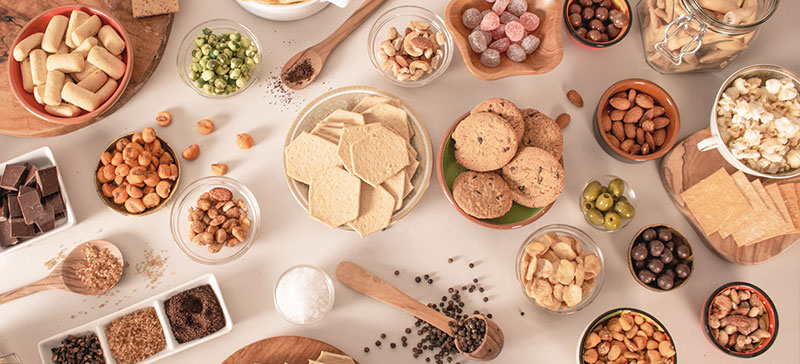 Accidentally Vegan
10 food items you probably didn't realise are Vegan
Rowntree's Fruit Pastilles
Wrigley Skittles
Bourbon Biscuits
Jammie Dodgers
Original Pringles
Warburtons Crumpets
Kellogg's Frosties
Bisto Gravy
Baked Beans
Cadbury's hot chocolate
We have a fantastic selection of vegan hampers, which make a wonderful treat for friends and family following the vegan diet. With delicious vegan snacks, wine, and even prosecco, they would make the perfect gift of encouragement for someone starting Veganuary and the vegan lifestyle.
Or perhaps you'd just like to reward yourself!
Order a Vegan Hamper in January 2023 and be in with a chance of winning your hamper order value back! Terms and Conditions apply.
We also have other speciality diet hampers, including a Gluten and Wheat Free Hampers and Low Sugar Hampers.
You can view all Speciality Diet Hampers Here.
Vegan Facts
1% of the world's population is Vegan
5% of the population is following a plant-based diet
The UK buys a third of all vegan alternatives sold in Europe
People from over 220 countries take part in Veganuary
More than 1,540 new vegan products and menus were launched for Veganuary 2022
Up to 40% of people who participate in Veganuary usually continue with the vegan diet.
Eating a vegan diet can reduce your carbon footprint by 73%