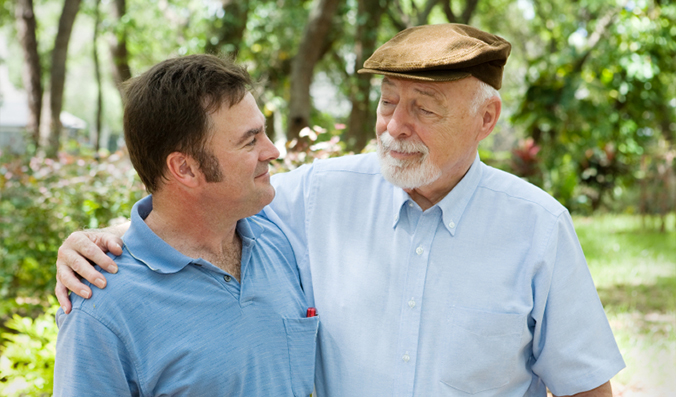 There are many events throughout the year when we all find ourselves searching for just the right gift to give to our Dads. Aside from Christmas and birthdays, Father's Day Hampers is the main event for the Dads and is usually spent being the centre of attention and lavished with love by their family.
So, how can you find the perfect surprise that will make your Father feel loved and utterly appreciated on any of these occasions? Well, we think that a hamper is the ideal solution. Here's a few ideas to help you choose the best hamper for your Dad.
Wine Connoisseur, Beer Buff or Whisky Lover?
Does your Dad like nothing more than opening and enjoying a glass or two of extremely good quality and well-chosen wine or is he more of a relax-with-a-bottle-of-beer kind of man?
Alternatively, perhaps your Dad has an appreciation of all things Scottish and a love of whisky.
Over the years we have developed and fine-tuned our range so that we can cater for all tipple tastes. You'll find single malts from distilleries with great heritage, beers from award-winning breweries and wines from around the world that our wine buying team (who are a particularly tough crowd with hard-to-please palates) have personally taste tested and approved. Indeed, we take our wines so seriously that we select our range by employing the services of an extremely experienced Master of Wine consultant, Joe Naughalty. We have worked with Joe for many years and trust his nose and palate implicitly!
Which tipple is your Dad's favourite?
Indoors or Outdoors?
Whether your Dad is an indoors or outdoors type of man, a hamper is a very thoughtful gift option.
The unpredictability of our British weather, although part of our national charm, means that the will-we or won't-we have a barbecue tonight decision is never far from our minds but what kind of man is your Dad?
Is he the outdoors-type who is happily 'wedded' to his barbecue all year round and bravely 'fleeces-up' whatever the weather, or does he admit defeat at the first sign of a black cloud?
Alternatively, perhaps your Dad is more of an indoors creature and favours feet up nights watching his favourite movie, catching up on his sport or playing games with the family.
Whether you have an outdoors or indoors Dad we have a range of hampers brimming with nuts, nibbles and tempting treats that are ideal for sharing on family barbecue nights outside or sociable nights inside.
Choose from trayfuls of treats, big boys gift baskets, cheese and wine gifts or even one of our retro sweet gift hampers!
[su_row]
[su_column size="1/2″]
Tower of Treats Trayful of Treats – £34.99
[/su_column]
[su_column size="1/2″]
Big Boys Box – £24.99
[/su_column]
[/su_row]
[su_row]
[su_column size="1/2″]
Cheese and Wine – £24.99
[/su_column]
[su_column size="1/2″]
Tear and Share – £32.50
[/su_column]
[/su_row]
How Lively are your Dad's Taste Buds?
You'll know your Dad pretty well we think so this should be an easy decision. Does he enjoy nibbles with 'original' flavours, does he stick to the 'ready salted' crisps or always choose the twists with … no twist? Or is your Dad an adventurous sort who always heads for the hot and spicy options?
We've been choosing nuts, nibbles, olives and crisps and many more products for our hampers since 1984 so we can confidently say that there has never been such a variety of exciting flavours available to tantalise even the liveliest of taste buds.
Here are a few of our favourites…
Nibnibs Exceptional Cheddar & Spicy Chilli Straws
Ardens Green & Black Olive Twists
Olives Et Al Siena Rosemary & Chilli Nuts & Seeds
Olives Et Al Moorish Coriander & Cumin Olives
Olives Et Al Chilli Puffs
James Chocolates Raspberry Praline Macaroon Discs
Convivial Yorkshire Sweet Chilli & Lime Crisps
The Real Smoked Nut Company Hickory Smoked Cashew Nuts with Black Pepper
Huntley & Palmers Seriously Knobbly Cookies with White Chocolate & Cranberries
The Bit on the Side Pa's Pickle Crunchy Vegetable Pickle with Plenty of  Welly
Montezuma's Great British Spotted Dick Pudding Bar
My Choice
This is an easy one for me… my Dad is most definitely an indoor wine connoisseur with adventurous taste buds so I would be torn between choosing the Luxury hamper with the Convival Yorkshire Tomato, Basil & Mozzarella Crisps and The Banquet with Mr Filbert's Peruvian Pink Peppercorn Cashews & Peanuts.
Which one will you choose?