Chocolate is often given as a great gift, whether it's a romantic box of decadent chocolates for Valentines Day, or a luxury selection to celebrate a birthday, there is a long-held tradition of giving out chocolates.
However, for a gift with a difference, rather than handing out boxes of chocolates, we have come up with some ways to offer your friends and family DIY hot chocolate mix gifts. These make the perfect gift for winter birthdays and Christmas holidays, for anyone who likes to cosy up indoors in the warm.
But remember, if DIY sounds too much like hard work, we have a range of hot chocolate hampers and gifts available.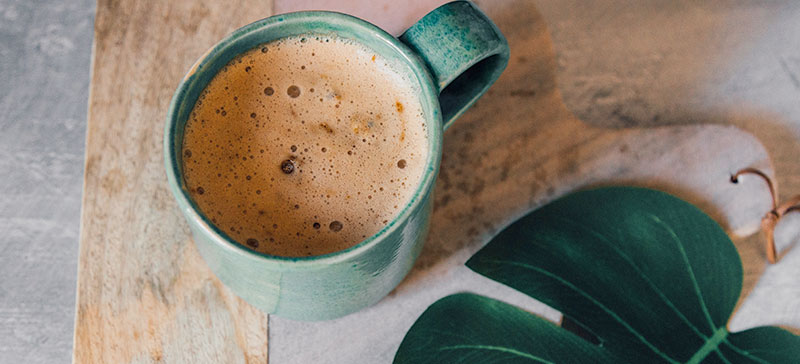 Homemade hot chocolate mix recipe
You can have fun making this hot chocolate recipe at home and even keep some for yourself as long as you keep it in an airtight container once it has been made. If it's a gift for a family member you can get children involved in making the mixture for that added sentimental touch.
To make your own hot chocolate mix, you will need:
Two cups of dried milk powder
One cup of unsweetened cocoa powder
Two cups of powdered sugar
A third of a cup of granulated sugar
The amount of sugar you need will depend on how sweet you want the hot chocolate mix to be so you can vary this according to your own personal taste. It's best to start with too little as you can always add more if required.
To make your homemade hot chocolate mix simply add all of the dry milk powder into a bowl and then sieve the powdered sugar into the milk. Add in the cocoa powder and the granulated sugar and then mix it all together to ensure all of the ingredients are perfectly combined.
If you want to get children involved, they can help by counting out the right measurements for you or have them help with the mixing of the ingredients together. If they are old enough, they can do the whole process for you, and they can also get involved in the creative processes to develop the gifts further down the line.
And that's it, you have developed your own hot chocolate mix which now needs to be stored in an airtight container until you are ready to use it to create your DIY gifts. To make it into a drink you just need to add some heaped teaspoons to warm milk.
The hot chocolate mix can be kept in an airtight container for around three months, and you can also freeze it and it will be good for around six months.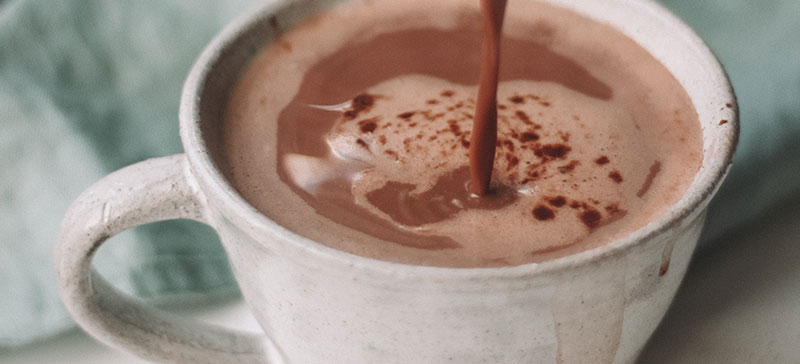 Creating a hot chocolate gift jar
Now that we have created the basic hot cocoa mix, it's time to get creative to develop your own hot chocolate gift jars and this is where you can make it as personalised and fun as possible.
The aim is to develop a beautiful jar, filled with your own hot chocolate mix, along with some personalised sweet treats for your loved one to have everything they need to create a wonderfully indulgent hot drink on a cold night.
Creating a DIY hot chocolate jar provides your friend or loved one with really special homemade gifts that are personalised so follow our instructions on how to put it all together for a truly unique and special birthday or Christmas gift idea.
First step – the hot chocolate mix
While we already have our basic hot chocolate mix, it might be that the person you are preparing this for likes to have vanilla or mint or hazelnut or any other extra flavour added to their chocolate, so you need to source these as syrups or flavours which you can include in your gift.
Next step – tasty extras
To turn this into a beautiful gift, you need to spend time looking for the perfect extra touches to add to their delicious drink. You could include a small slab of chocolate with a mini grater, so they can make their own chocolate sprinkles on top.
The other option to add to your gift jar are mini marshmallows which are a must for every perfect hot chocolate mix. If you are making this for a vegetarian, make sure the treats you are choosing are suitable.
If the person has a sweet tooth, then you can add in some little packets of sugar, or some crushed sweets for them to stir into their hot chocolate. Or if it's a Christmas gift, you could include some candy canes for stirring, and perhaps little packets of cinnamon or some gingerbread biscuits.
To make your gift really special and to add that extra sparkle, you could look at including some edible glitter for an extra touch.
So now that you have all the ingredients that you need, its time to start assembling your DIY Hot Chocolate mix gift jar.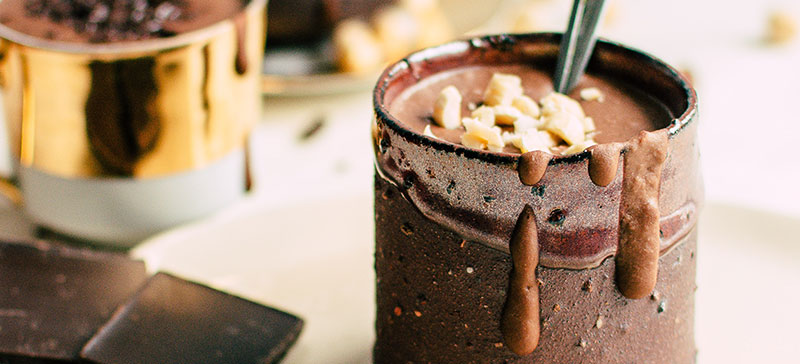 1.       Find your jar
The traditional choice for a homemade hot chocolate mix jar would be to buy a nice mason jar which you can get in most kitchenware shops or supermarkets. However, it doesn't have to be a brand new jar because you will be decorating it as part of the creative process.
You can use a jam jar or a coffee jar, or any kind of recycled glass jar that you have at home. It just needs to be cleaned thoroughly and you can soak it in warm water to enable you to remove any old labels. It just needs to have a lid which can be done up tightly.
2. Get your ingredients ready
Next, you need all the ingredients which you are going to put into the jar, which includes any of the sweet treats which can be included. You need to prepare them by taking them out of their containers and packets and have them in the right order to go into the jar.
3. Start building your jar layers
Now it's time to create the stunning effects of your jar by adding in all of the layers. If you are including ready grated chocolate, add this to the jar first, then add in your homemade hot chocolate mix.
Next you can add in your layers of treats. Start with things like sugar, cinnamon or crushed up sweets, followed by marshmallows and softer treats on top. Finally add a layer of edible glitter for effect.
4. Decorate your jar
The next step, which is one of the most fun steps, is to get creative with your jar by decorating it however you like, to make it into a really cool gift. You can tie a bow around the neck of the jar as a basic adornment.
But you can also add stickers or sparkles or even get creative with glass paint to make it really personal to your friend or loved one. You can also decorate the lid as well, the only limit to how creative you want to get is your imagination.
5. Add any extras
Now that you have your amazing gift jar, if there are any extras that couldn't be put into the jar, such as small bottles of flavouring, or candy canes for stirring, you can put these into a small muslin bag and attach it to the neck of the jar. Small drawstring bags used for jewellery items are perfect for this purpose and you can choose the colour of your bag to match the jar decorations.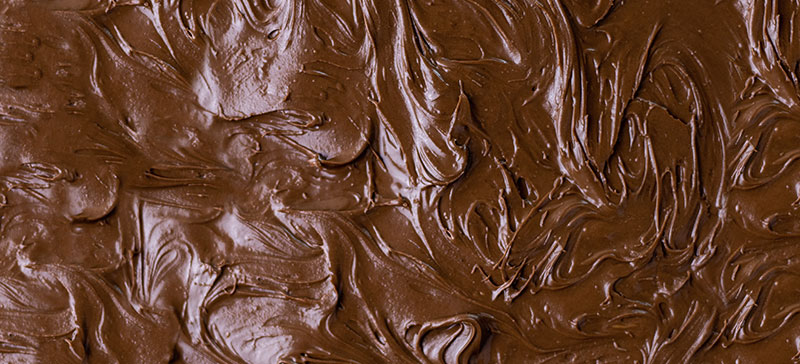 6.       Add your instructions label
The final step to finish off the perfect hot chocolate gift jar is to create a personalised label which tells them exactly how to use all the ingredients to make their perfect drink to enjoy whenever they wish.
How to make a homemade hot chocolate gift bag
As an alternative to a homemade hot chocolate jar, you could always create a DIY Hot Chocolate Gift bag instead, which gives you a bit more room to add in some additional ingredients and treats to go with the drink as well.
For this you will need all the same ingredients as for the jar, but you can also opt for extra treats, like some luxury biscuits to enjoy with their homemade hot chocolate, or a mini bottle of squirty cream to add to the top of their drinks.
Prepare all your ingredients
You will still need a small jar or container to put the hot cocoa mix into, but it doesn't need to be as decorative, because it will be placed in a beautiful bag with all of the other ingredients.
You need to have all your other ingredients in small sachets or packets, but it does mean you can include things like the slab of chocolate with a grater, for them to do it themselves, rather than grating the chocolate in advance.
Prepare your decorated bag
The trick is to buy, or decorate, a beautiful gift bag which is big enough to accommodate all of the different ingredients without them getting squashed or broken. Once you have chosen your decorative bag, then you need to add in all of your ingredients. You can decorate your bag according to the occasion, whether it will be part of your Christmas gifts, or is just a fun gift idea, everyone will love homemade gifts like this.
Get creative with your labels
For this, you won't be able to create the layers, but you can put each ingredient in its own little decorative sachet or packet and create your own labels so that it's clear exactly what is in each packet, and you can get creative with the label designs. You could also include a label which is just a recipe tag for making their perfect drink.
Include all of the drink ingredients
You will need to include the same ingredients – the hot chocolate mixture, any extra sweet treats, the marshmallows and the glitter in individually marked wrappers or containers.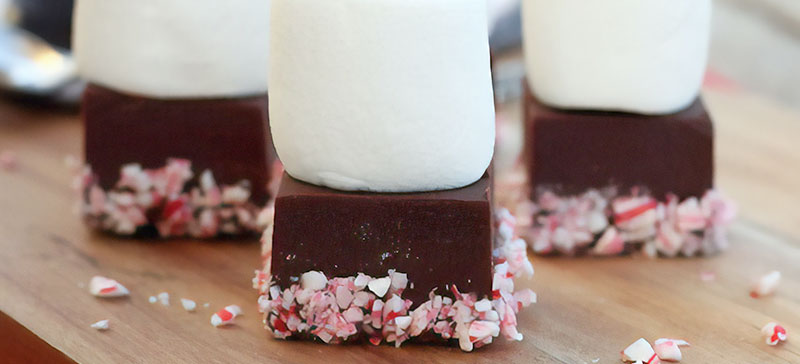 Don't forget to add in the extras
But once you have all the drink ingredients you can then include extras, such as home-made cookies or biscuits, or even a small bag or box of chocolates and any other treats that you know your friend will enjoy.
Make the hot chocolate drink experience even more special
It doesn't have to be just food, you could add in a CD of their favourite music, or a small hot water bottle, anything to help them relax and be cosy as they enjoy their amazing DIY hot chocolate drink and treats.
You could even add in some useful tools
It might be that you want to add in a personalised mug and whisk to help them create their hot chocolate and put a smile on their face every time they use it. Don't forget to also include the instruction card within the bag as well, just like you did with the jar.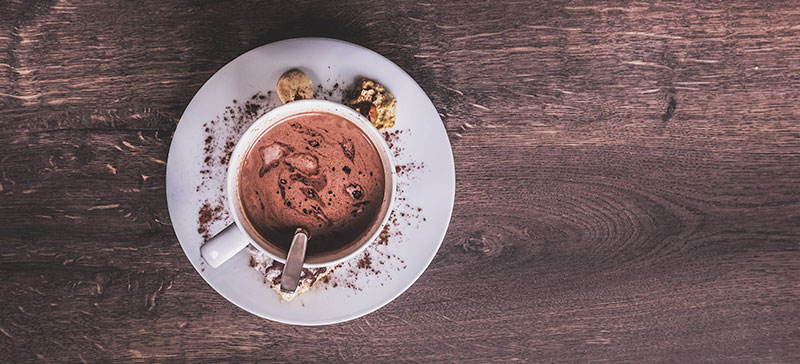 Match the bag to the chocolate
If you want to be really creative you could match the colour of the bag with the chocolate theme, so if you added in mint flavouring and some mint chocolates, you could go with a green bag, or you could choose a black velvet bag for dark chocolate.
DIY hot chocolate gifts are suitable for anyone
These DIY Hot Chocolate ideas are really easy and cost effective to make and create the perfect personalised present for anyone, whether it's a thank you gift for a teacher, or a birthday present for a neighbour.
A unique stocking filler
They also make a great stocking filler, or gift for neighbours at Christmas so if you are stuck for ideas on what to give someone who seems to have everything, this kind of handmade unique approach is a great one to try.
Select the right chocolate flavour
If you don't want to go to the trouble of making your own hot chocolate mixture, or you need a specialist one for example, if its for someone who only likes dark chocolate, or a particular flavour of hot chocolate, then you can always use shop bought hot chocolate instead.
Don't forget the importance of personalising it
After all it's the personalisation of putting it all into the decorated jar or bag, and the thought that goes into the extra treats and sweets, that makes it the perfect present, rather than the hot chocolate alone.
Creating romantic valentines hot chocolate mix
It can even be made into a romantic offering, if you create matching jars perhaps with two personalised mugs, to give to a couple to enjoy together under a cosy blanket on a cold night, with some heart-shaped chocolates. There is no limit to how creative you can be with a DIY hot chocolate gift set.