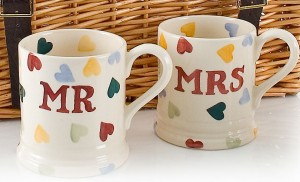 Buying gifts for your in-laws is notoriously difficult, not least because you want to make a good impression, but also because you may not know them particularly well, they may have very different views on gift-giving to you, or they might simply be difficult to please. Who would have thought that shopping for your mother and father-in-law would have been harder than shopping for your own parents? To avoid any disastrous moments when it comes to presenting them with your gift, it is better to be well prepared. Give yourself plenty of time to do your research and some much needed investigating!
A gift basket or gift hamper is a great way to include a variety of gifts to please both parents at the same time and include a mix of things you know they'll love. Buying very generic gifts for them might be safe, but it certainly won't make much of an impression. Whether you are looking to buy a Hampers, birthday hamper or Christmas hamper, try to explore ways in which you could gain a better idea of the type of gifts they would like to receive inside them. Here are some top tips on how to go about winning over your in-laws…
Consider your budget – and theirs
Buying a gift for your in-laws shouldn't result in you having to break the bank, and if they're nice enough in-laws, they won't expect you to. Obviously you'd like to buy them a gift that will be very well received, but just as it can be uncomfortable buying a gift that might seem a little cheap, it can be equally so if you have spent a small fortune. It is important to take into account their budget too. If they will be buying you a gift in return, it might be a good idea to spend a similar amount on each other. This is where your spouse could come in handy…
Getting to know them
Who knows your in-laws better than anyone? Your spouse. Consulting your spouse is the first thing you should do when trying to decide what type of gift to buy. They are likely to know the sort of gifts they are used to receiving and their likes and dislikes. Offer a few of your own ideas and see if they have any input, if not, you'll have to do the homework yourself. Approach your mother and father-in-law separately and try to get them to divulge a little about the other. You might find that Mr. Smith is very keen on his gardening, while Mrs. Smith is quite the wine connoisseur. Getting them talking about each other will also make them open up more, helping you to generate ideas.
Choosing the type of gift
Once you've got a good idea of their likes and dislikes, you can consider what type of gift they might like to receive. Perhaps they might prefer a more practical gift over something they could cherish, such as a picnic hamper they can use when they go hiking at the weekends or a luxury gift set of bath products. Are they avid foodies – would they appreciate a hamper full of fresh produce including pate and stilton cheese? Or perhaps one of indulgent chocolate gifts? The hampers and gift baskets available on the Virginia Hayward website are built to make your life easier when it comes to selecting gifts for those who might be a little harder to buy for. You'll find ready-made baskets suitable for various occasions and gifts for both 'him' and 'her'. Browse the collection, pick the perfect hamper and you'll be sure to please the in-laws this year.